Congratulations to the speech team! They placed 3rd in the Team Sweepstakes at the Subsection 21A meet at West Central Area on April 1st. The team will now advance to the Section 6A tournament this Saturday in Perham. Here are the individual results: Monica Hansen - 1st in Extemporaneous Reading Alyvia Bunkowski - tied for 1st in Prose Interpretation Emma Fosse - 2nd in Poetry Interpretation Izzie Godding - 2nd in Extemporaneous Reading Emma Severson - 3rd in Informative Speaking Elin Smith - 3rd in Original Oratory Myiesha Antoni - 3rd in Poetry Interpretation Macy Oseien - 3rd in Dramatic Interpretation Destiny Sweno - 6th in Creative Expression Breanna Bunkowski - 6th in Humorous Interpretation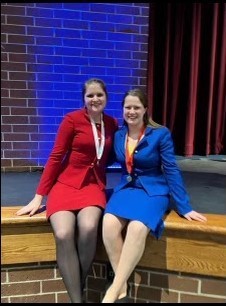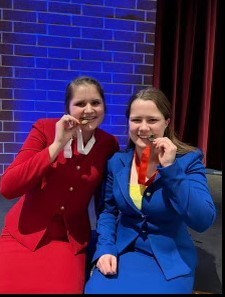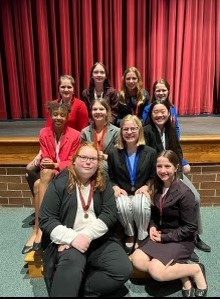 Here are our science fair results! Congratulations everyone! Grade 4 Experiment 1st Place: Olivia DeYonge. "Melting Point" 2nd Place: Joseph Godding " Rat Splat" 3 Place: Adyson Bergstrom "Food Bubbles" Honorable Mention: Lillian Grieger " We Eat Nails for Breakfast" Honorable Mention: Jocelyn Doll " Big Bubble Gum" Grade 5 Experiment 1st Place: Clara Peterson "Bath Bomb Breakdown" 2nd Place: Kendall Koenen. " Will Seeds Germinate?" 3rd Place: Jolene Fosse "Dogs vs. Humans: Which Has a Cleaner Mouth?" Honorable Mention: Logan Klehr " Erosion " Honorable Mention: Rylee Weller " Is Your Dog Left or Right Pawed?" Honorable Mention: Boe Mesker " Candle Carousel" Grade 6 Experiment 1st Place: Chance Greenwaldt " Does the Broken Telephone Exist Today?" 2nd Place: Abbigale Godding "Oxidation Race" 2nd Place Addison Bode "Eat This Not That" 3rd Place: Haley Hanson " Bath Bombs" Honorable Mention Brenden Weller. "What Contains Oranges Better?" Honorable Mention: Garrett Haglund" Which Airplane Flew the Furthest? Research 1st Place: Ella Horn "The 4 Cattle Stomachs" 2nd Place: John Umland " Oak Trees" 3rd Tyson Eckhoff " Tornado Alley"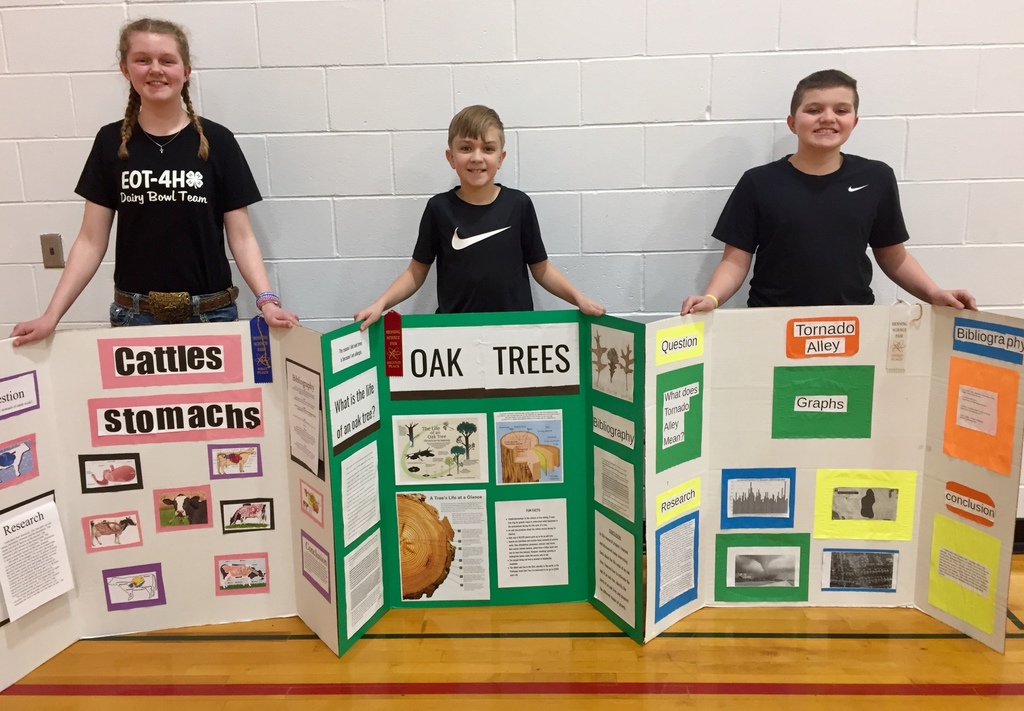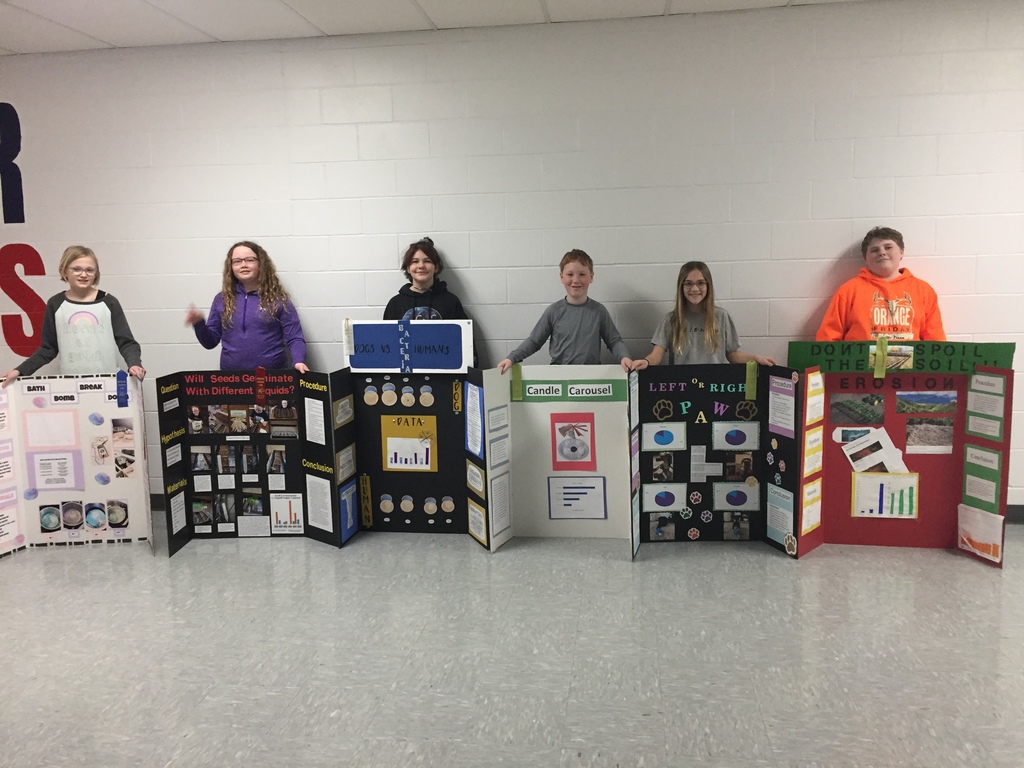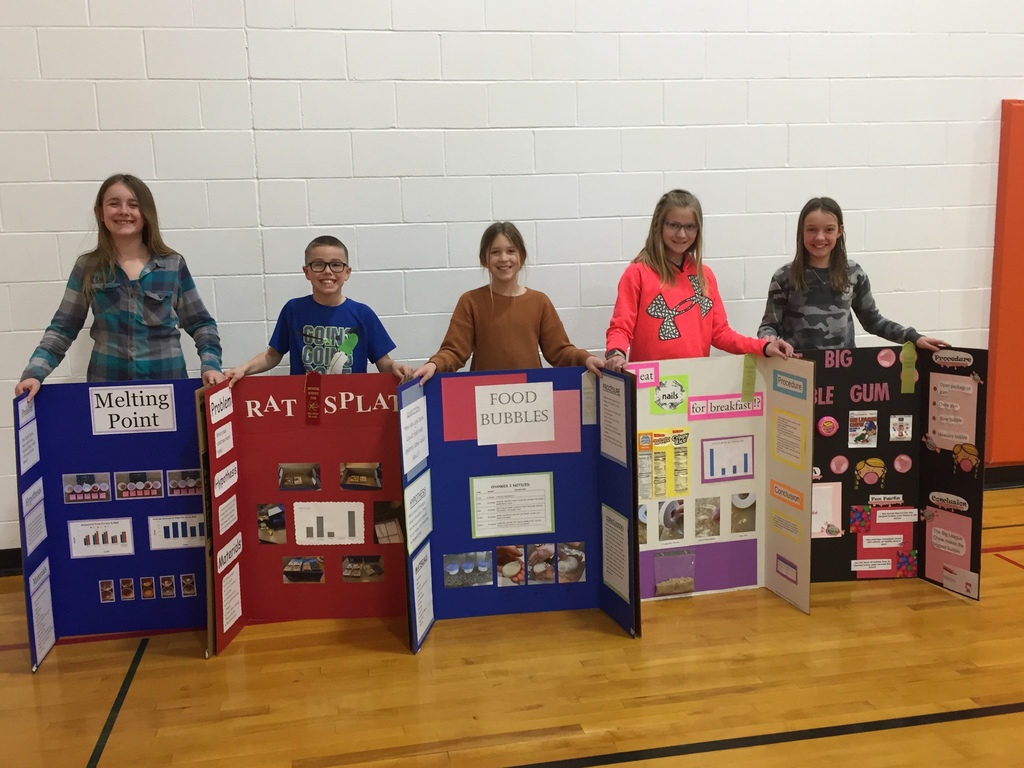 We have new students in Mrs. Amundson's class today!! Ha...ha April Fools!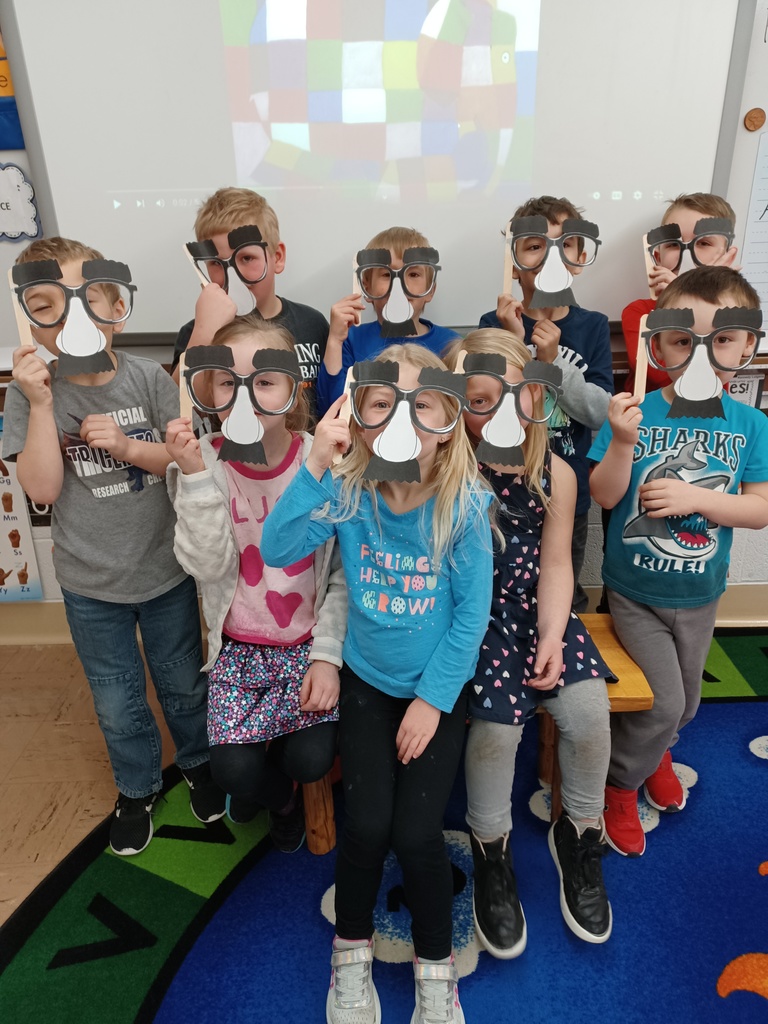 Our little preschool scientists have been hard at it learning about the weather (wind/rain/water cycle) and conducting experiments about how animals stay warm in winter. They also enjoyed seeing the results of baking soda and vinegar reacting while participating in the always popular volcano "eruption" activity!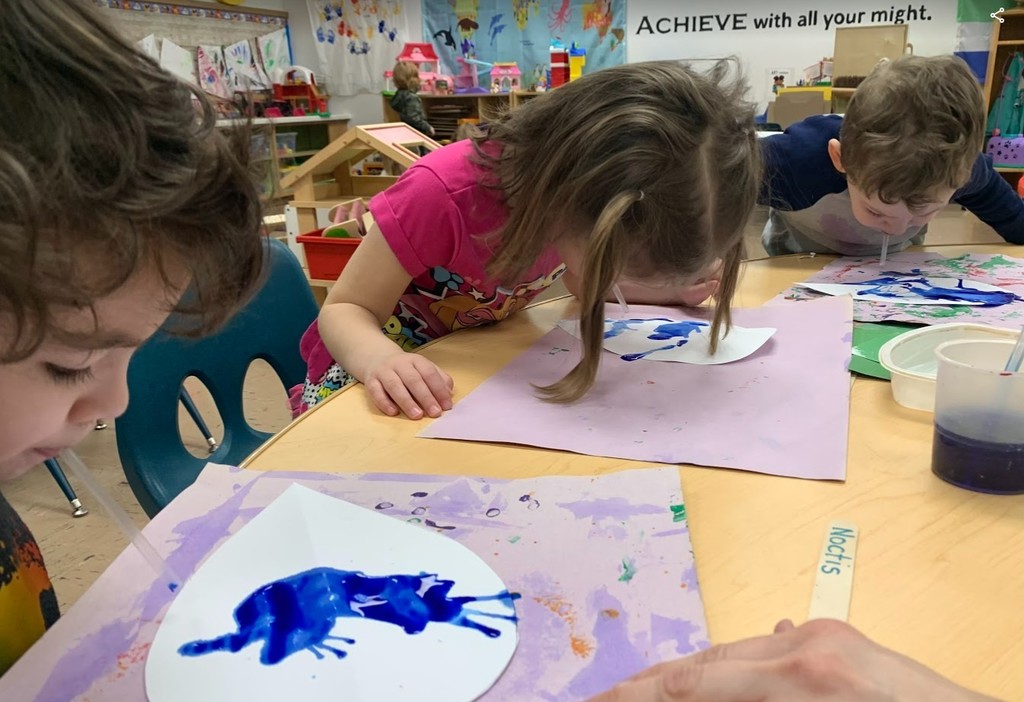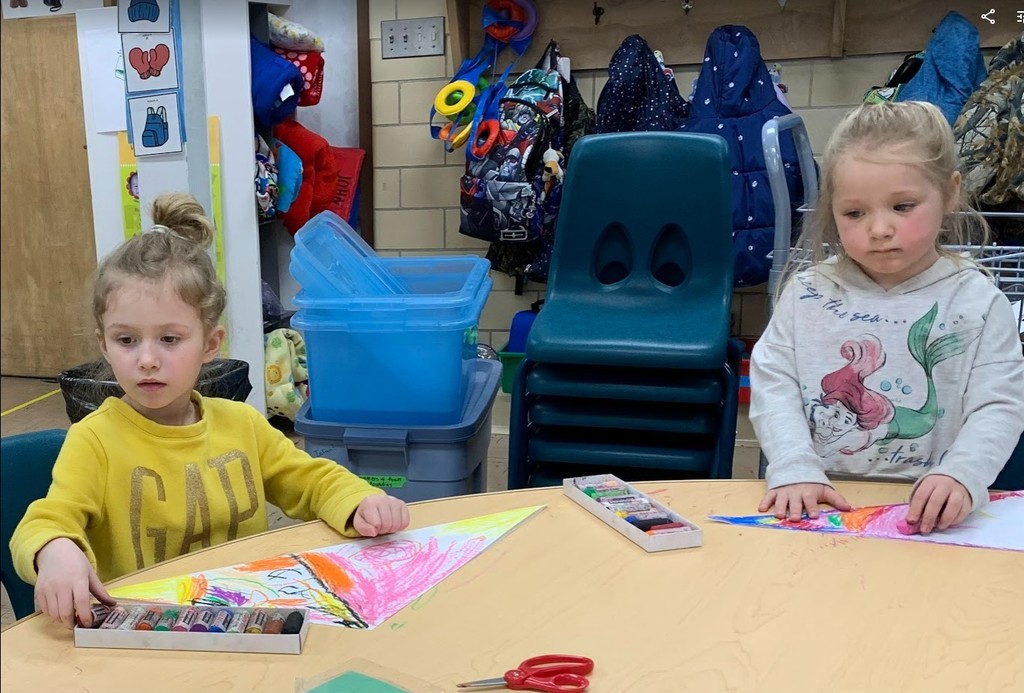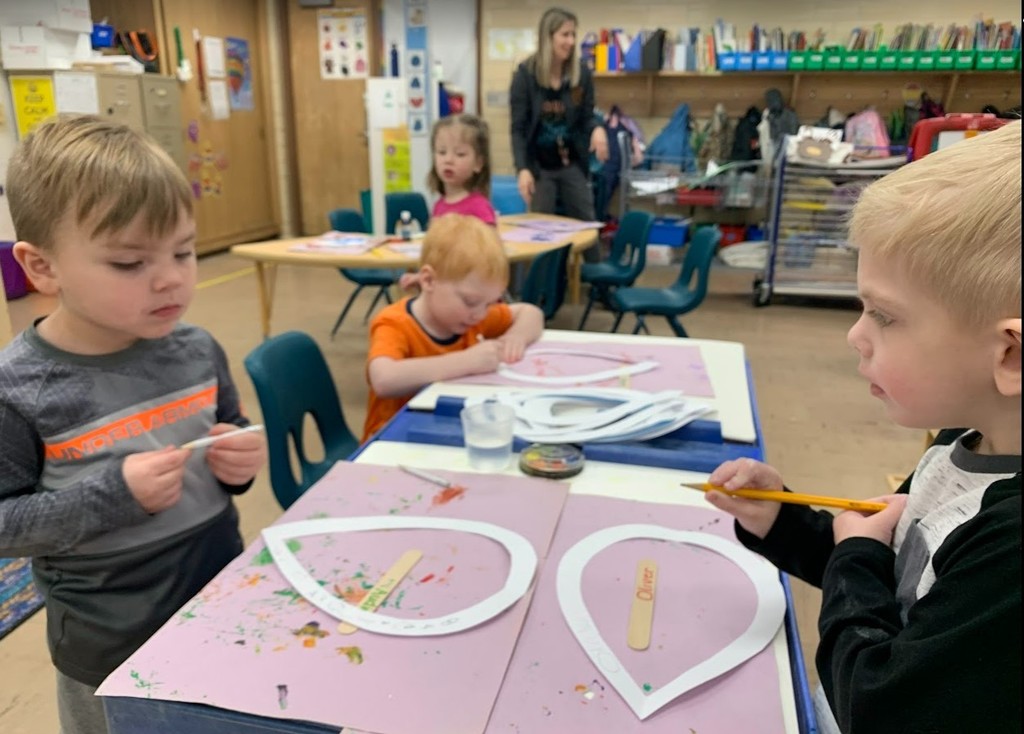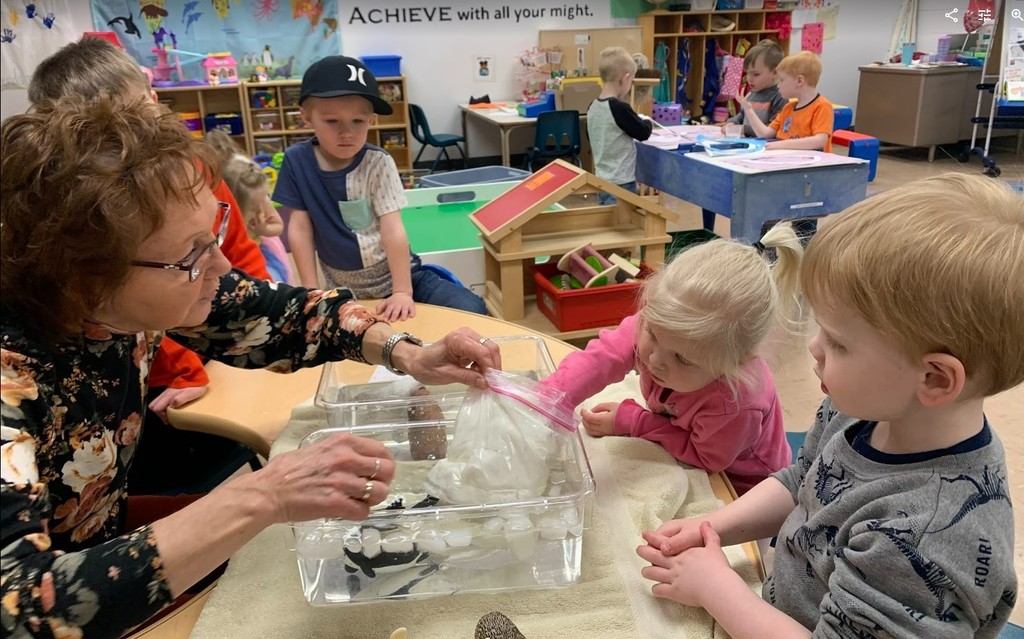 Parent-Teacher Conferences are scheduled for Thursday, March 31 and Tuesday, April 5 from 3:30-7:00 p.m. Grade 6-12 Teachers will all be available in the high school gym. We hope to see you @ PTC!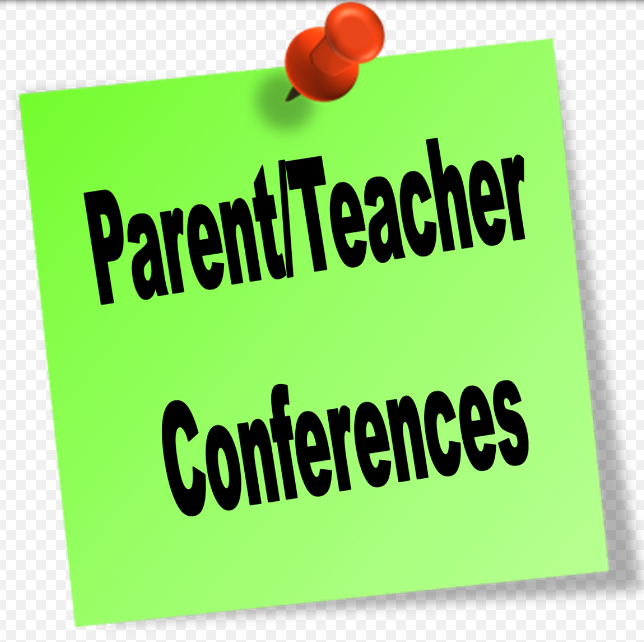 In early March our junior high band students participated in a junior high band festival held in Battle Lake along with fellow musicians from Battle Lake and Underwood. Each band performs a piece for the concert and then all three bands come together for a large group performance. What a great musical opportunity for our band students. Thank you to the Battle Lake school for sharing these photos with us.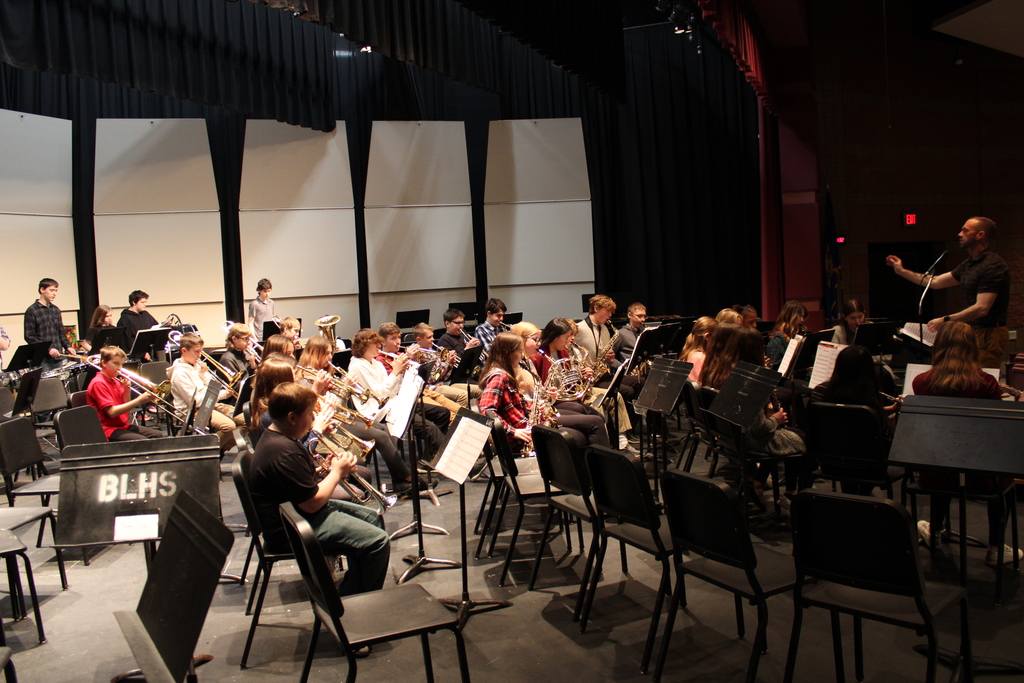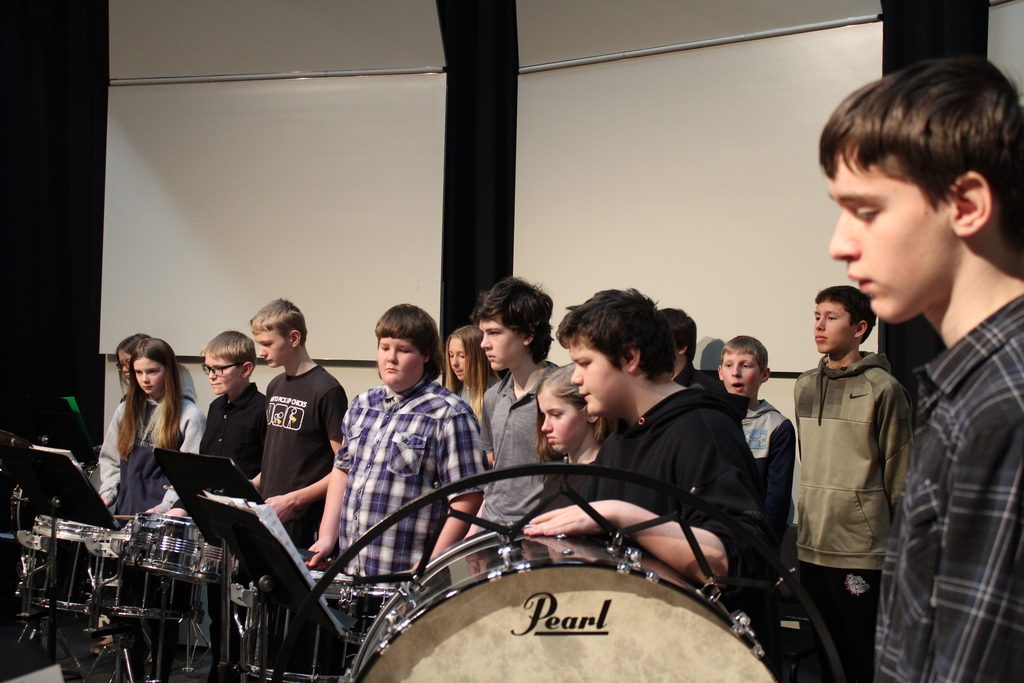 Senior Spotlight - Broderick Rohloff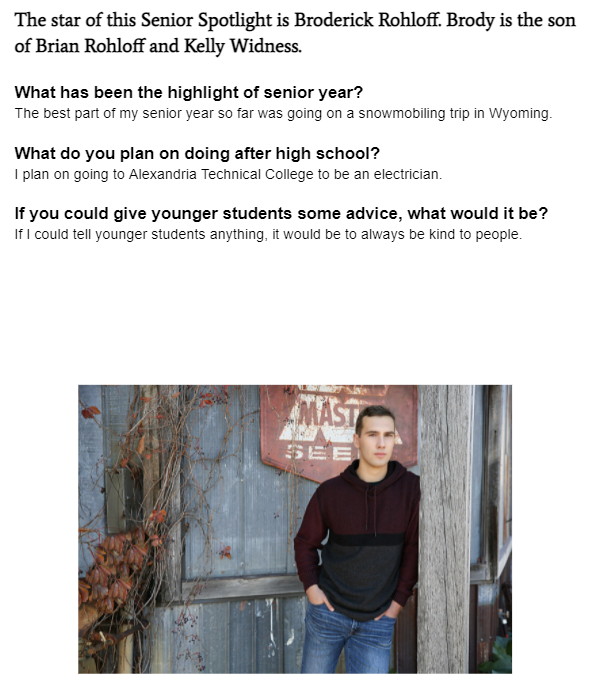 Here are the latest speech team results: Varsity Speech in Detroit Lakes: Alyvia Bunkowski - 1st in Prose Monica Hansen - 2nd in Ex. Reading Breanna Bunkowski - 3rd in Humor Emma Severson - Honorable Mention in Info Junior High Speech in Underwood Elin Smith - 1st in OO and 4th in Drama Monica Hansen - 1st in Drama and 2nd in Ex. Reading Emma Fosse - 4th in Poetry Breanna Bunkowski - Superior in Humor Macy Oesien - Superior in Drama Congratulations everyone!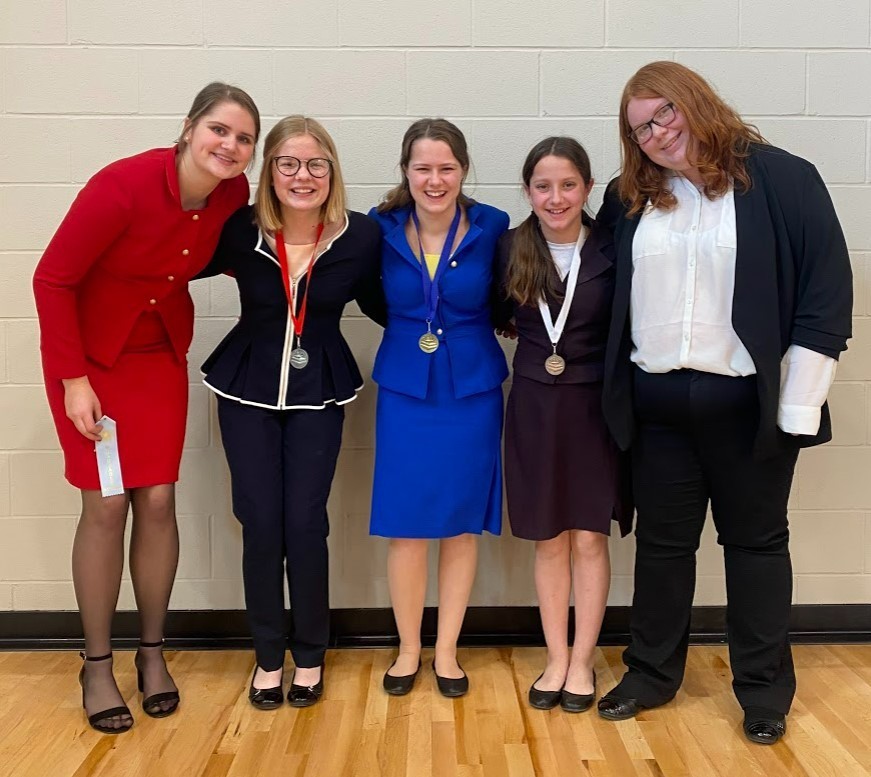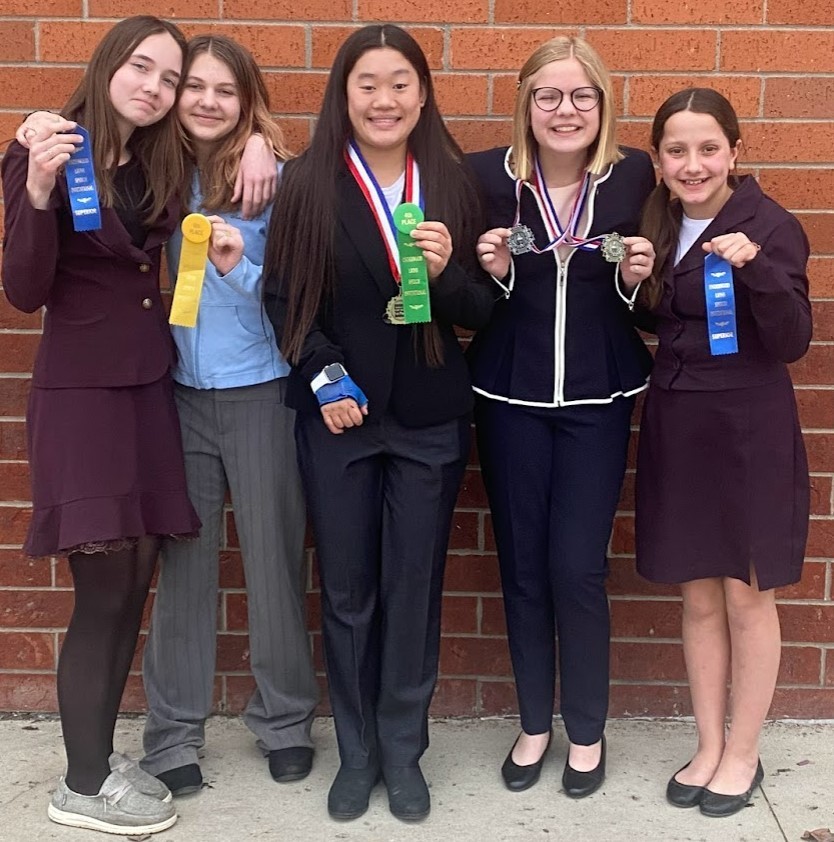 Our three and four year old preschoolers continue to develop their STEAM skills while learning about construction.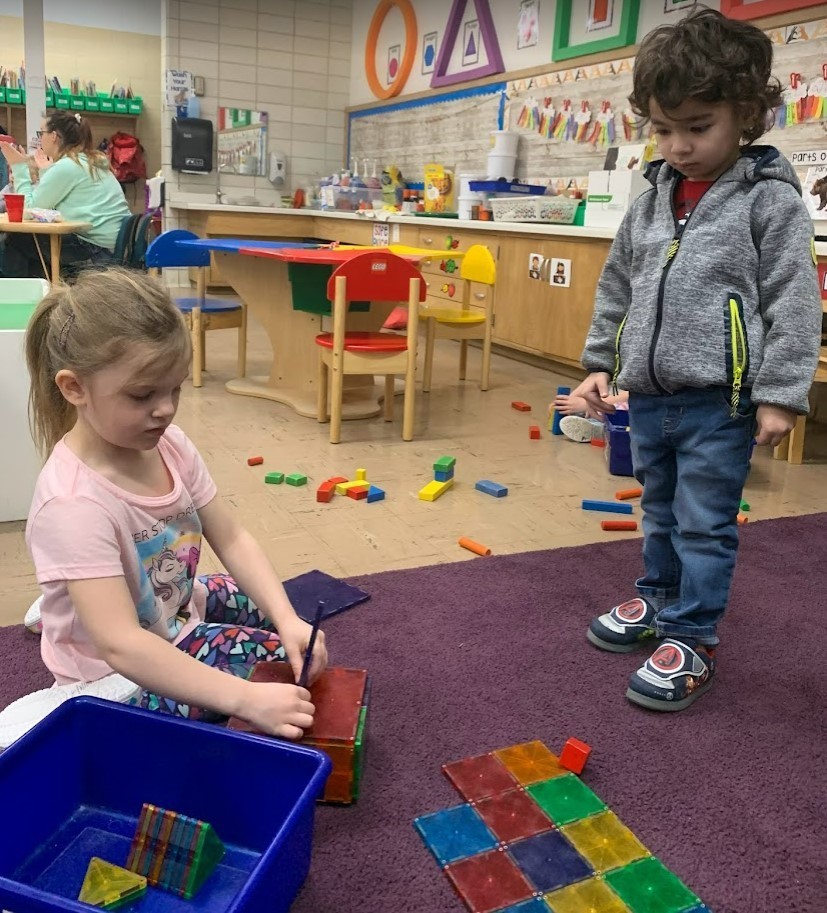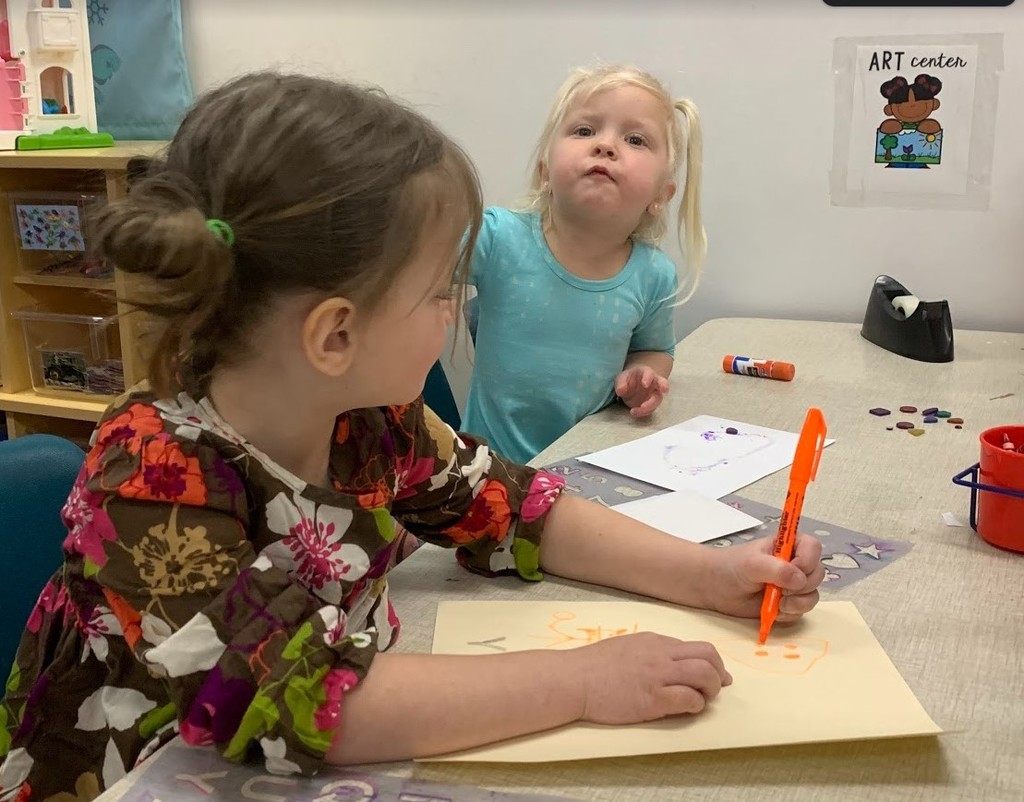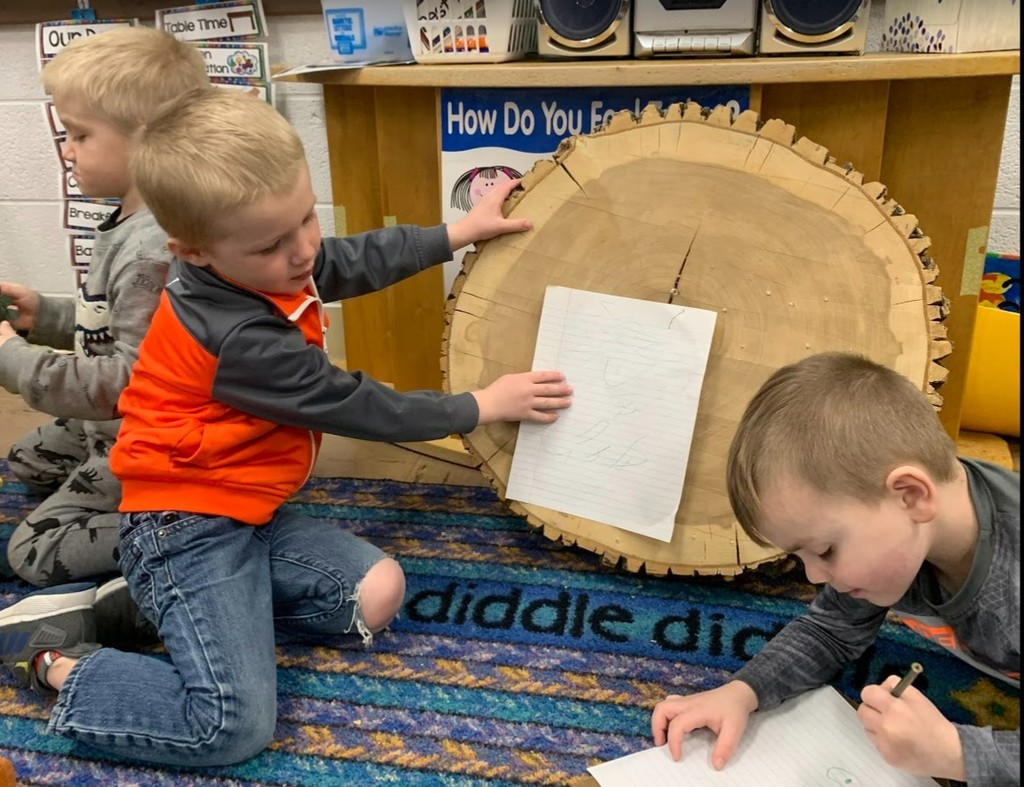 Senior Spotlight - Tanner Arndt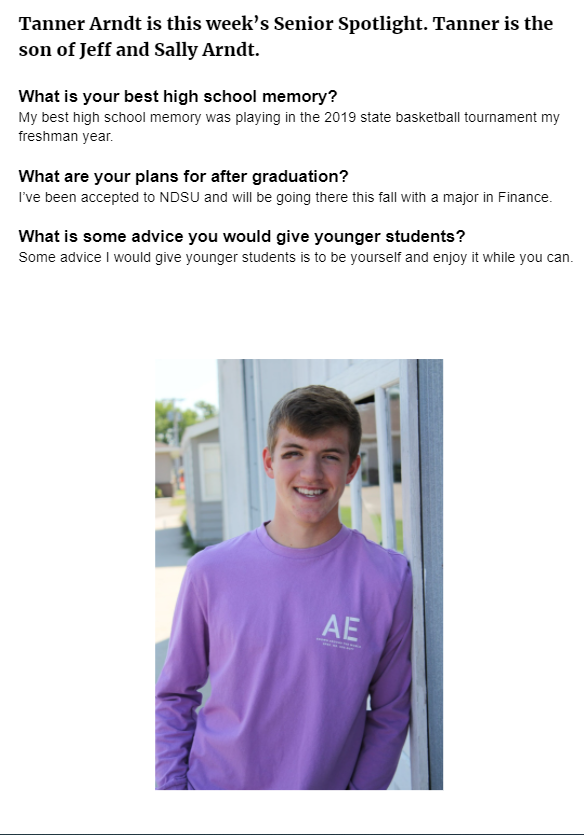 Mr. Hart's 1st hour students had a bus full of recycling today! Thank you Mr. Hart and students for taking care of our recycling for us.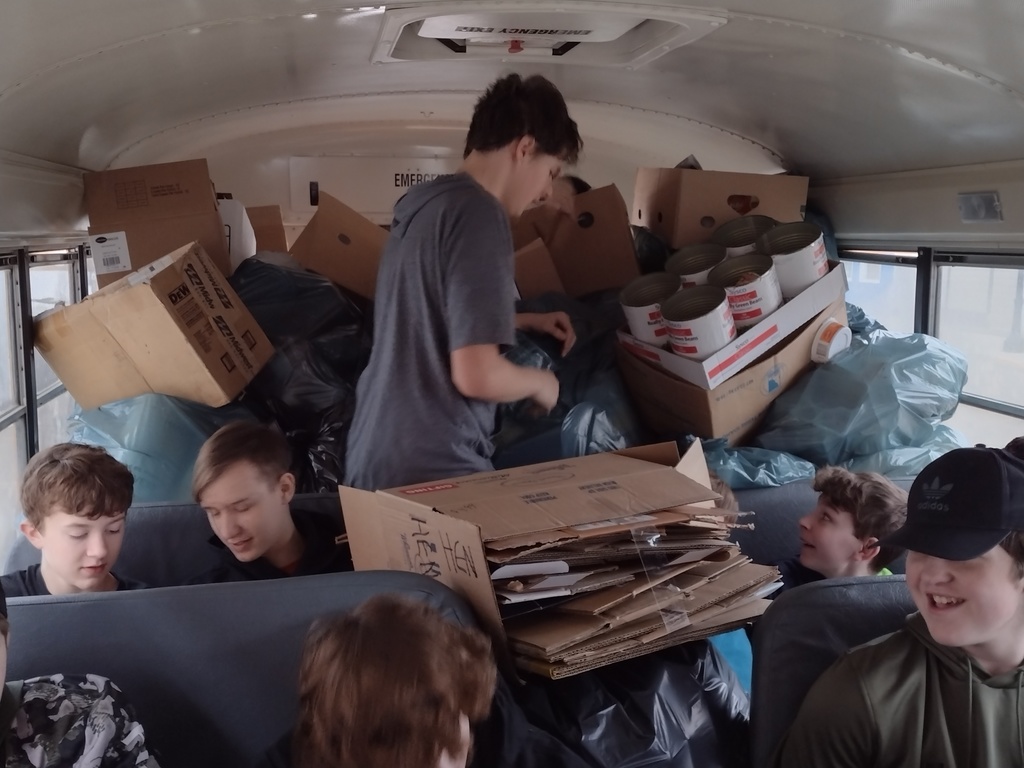 Our preschoolers celebrated St. Patty's Day filled with sensory experiences and a visit from a sneaky leprechaun that was kind enough to leave them some gold :)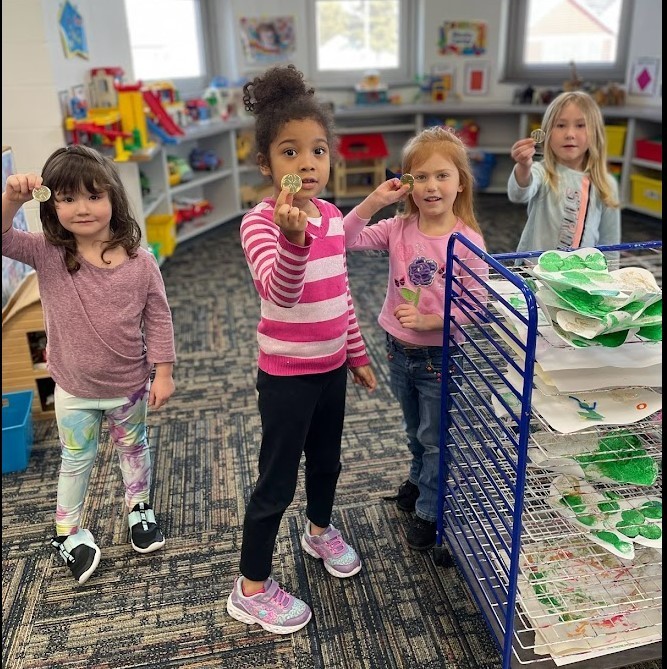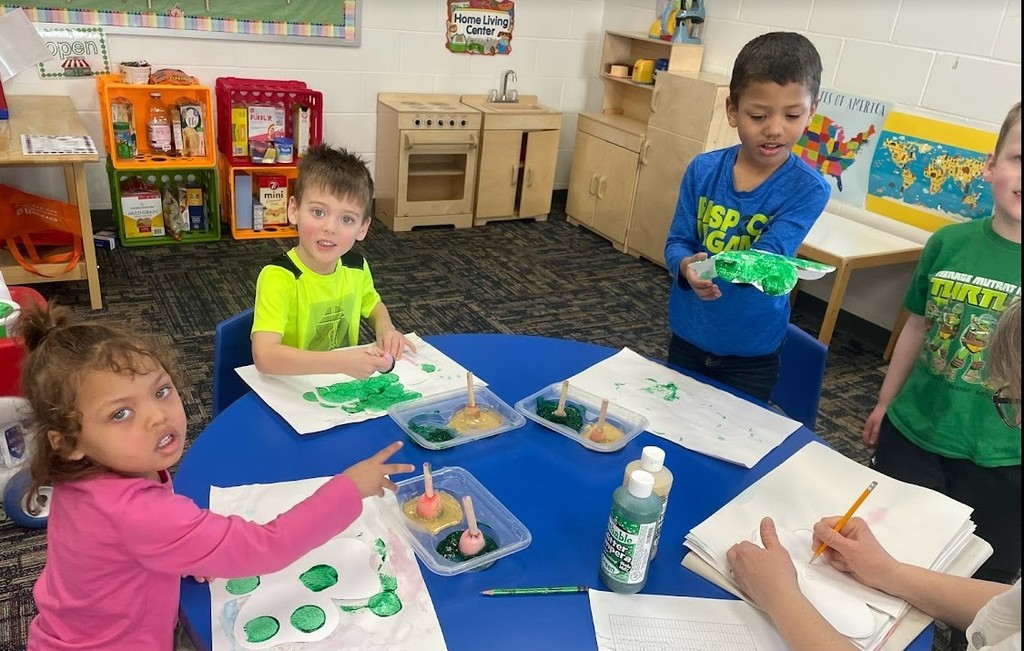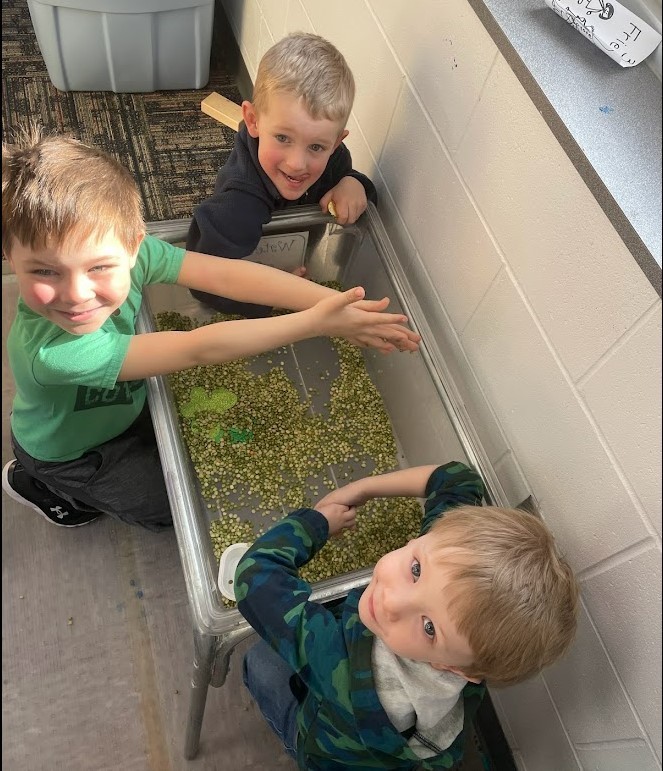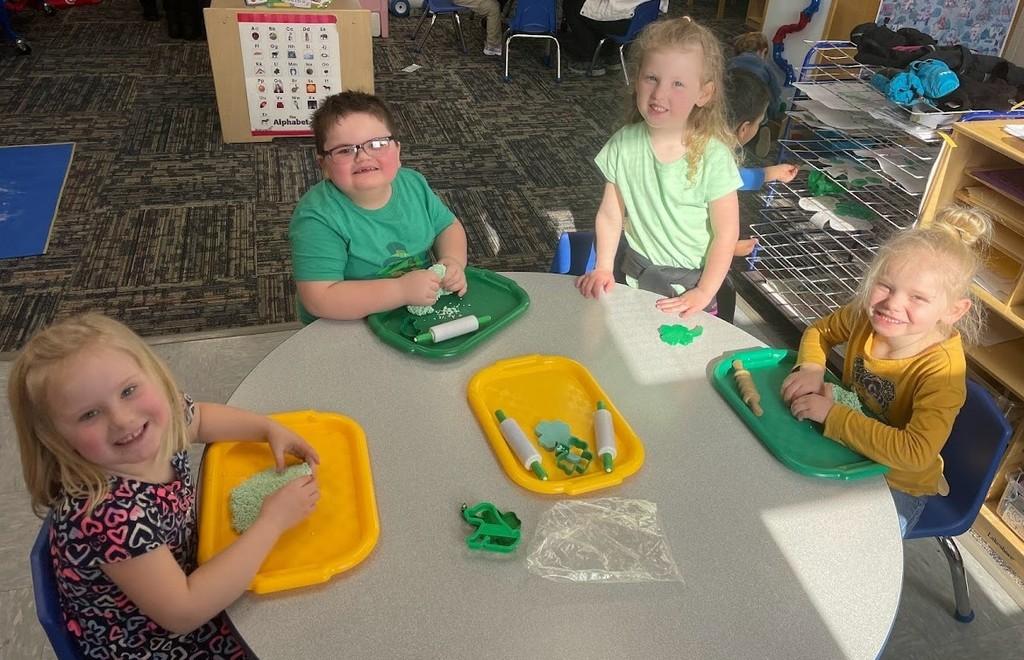 The 4th and 5th grade Math Masters Teams enjoyed celebrating Pi Day with their favorite pie :)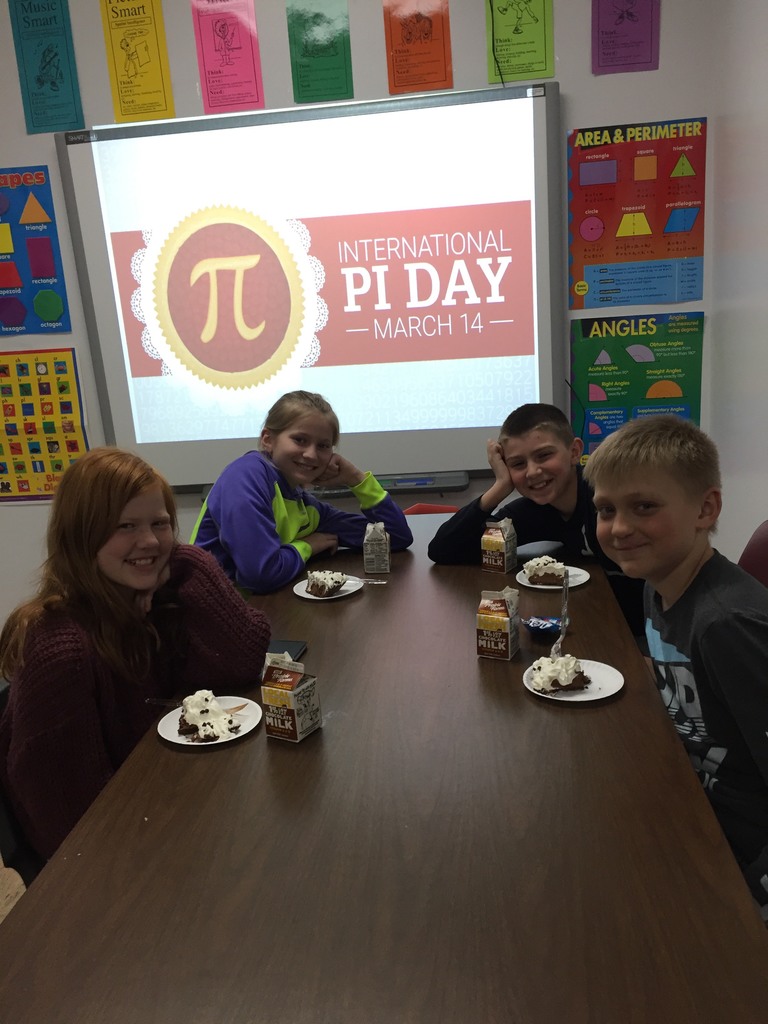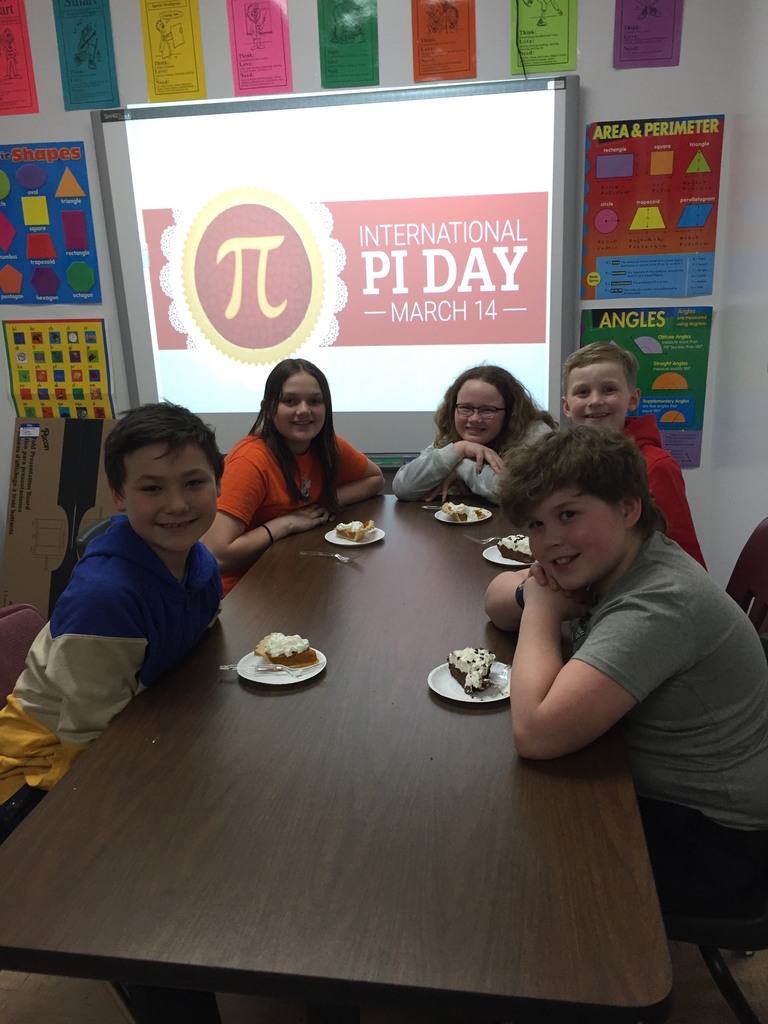 Mrs. Amundson's class had a great time celebrating St. Patrick's Day yesterday as well as reading together with Mrs. Mills third grade students.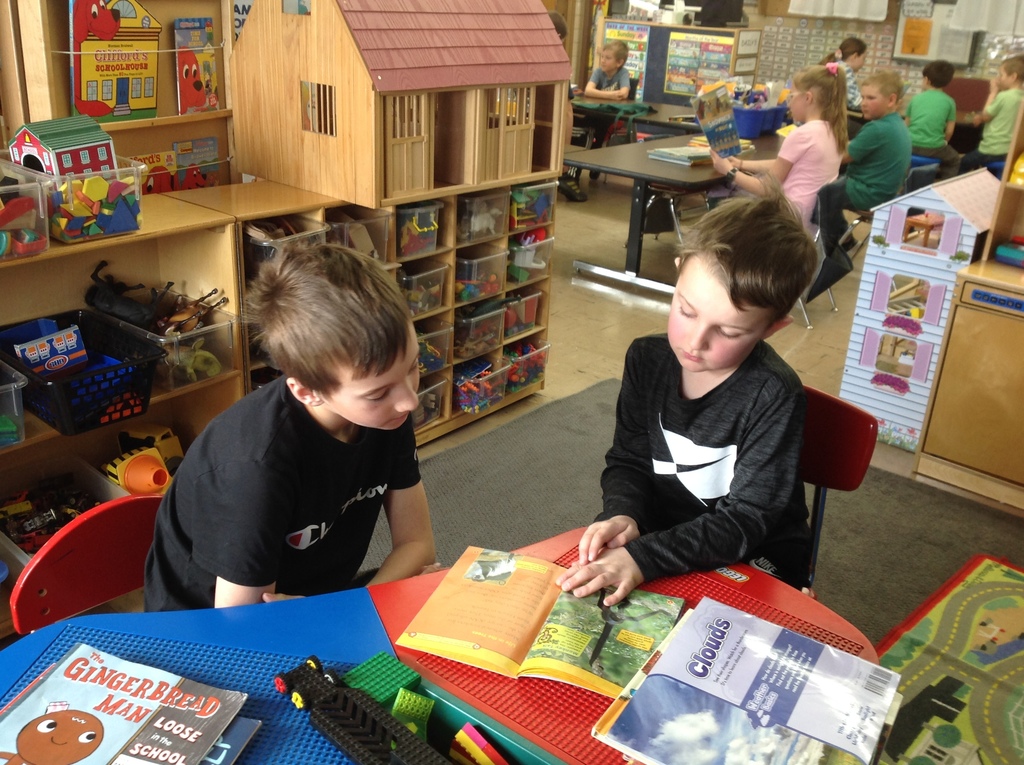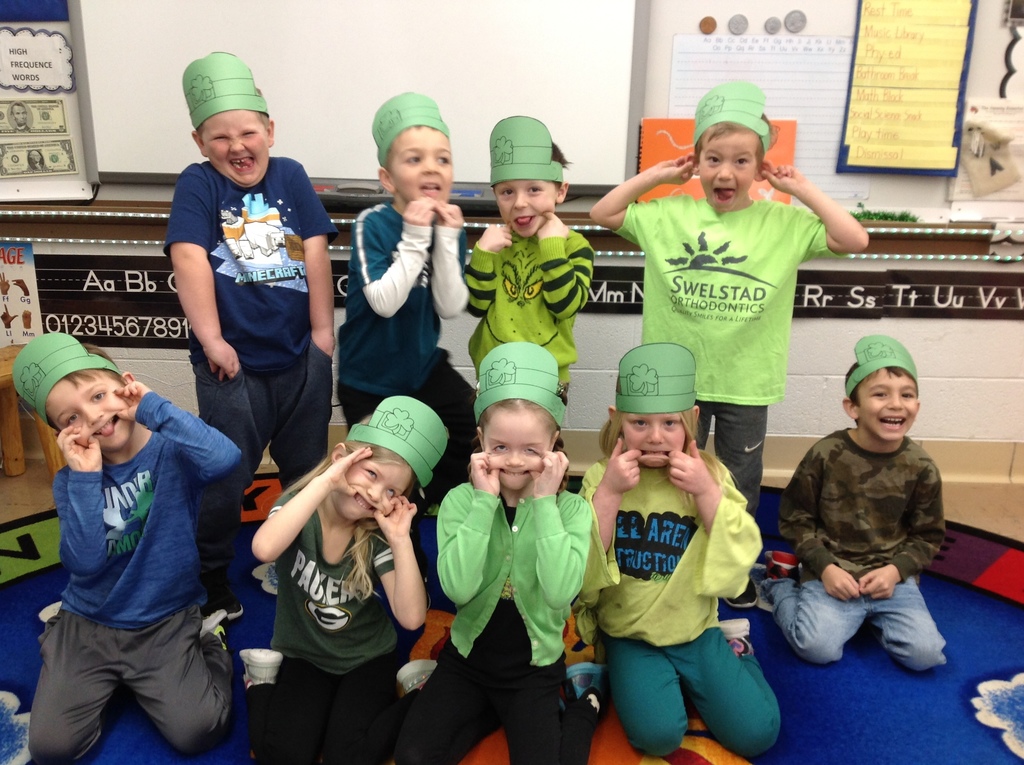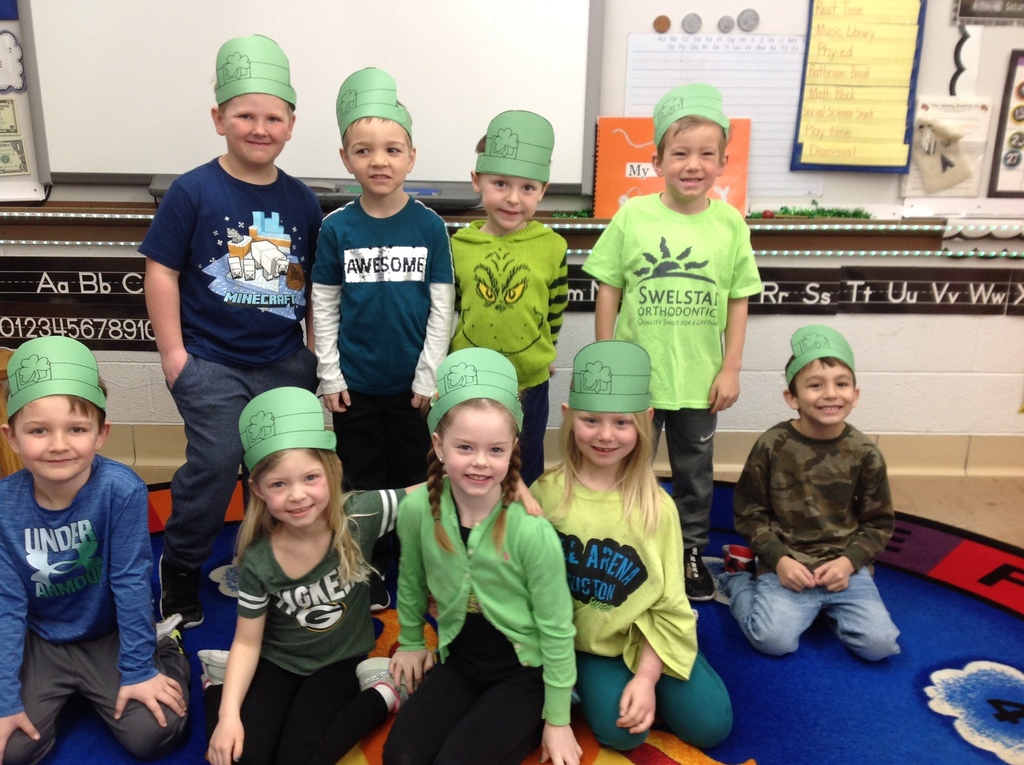 Mr. Hill's students just completed the build of this icehouse. They all did a great job!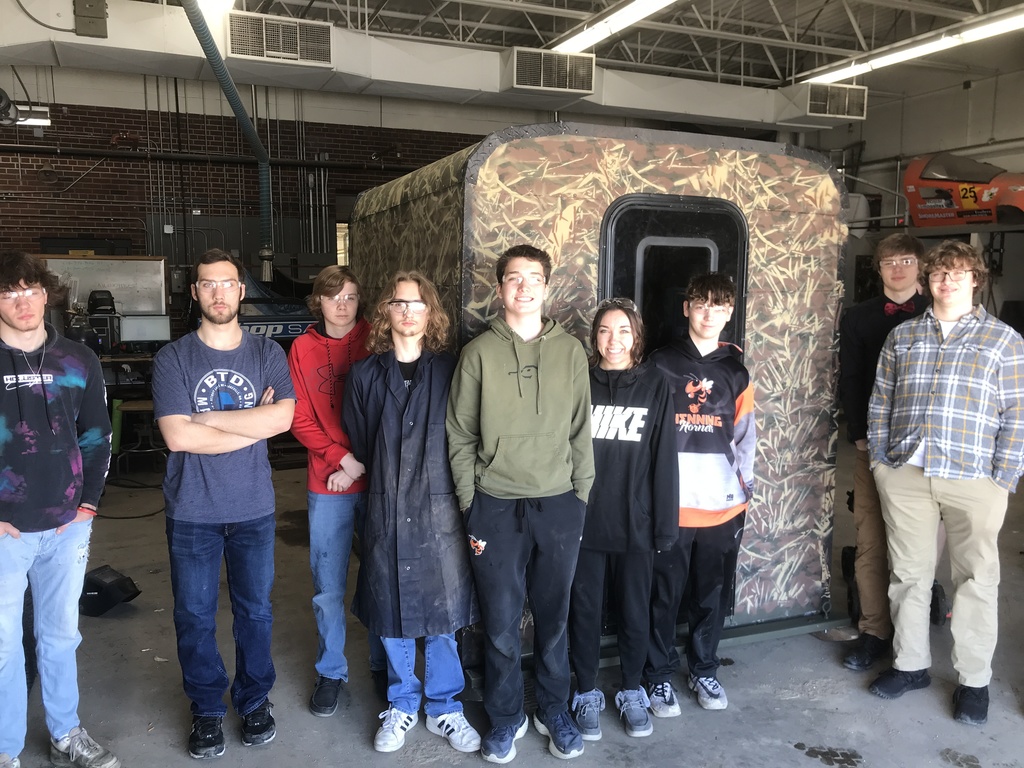 Mr. Emter's students generated a lot of great ideas and came up with some awesome inventions as a part of a four week science unit. Pictured with their inventions include: (Front-L to R) Hailey Fiskum Light Clean, Brooklynn Nyhus Spice Dispenser, Lily Grieger Lost and Found, Shadley Bunkowski Cattle Show Simulator, Meghan Sparks Kid Safe Ride, (Back) Everett Horn Scan Fix, Aidan Olson Roll-A-Homer, and Jaeger Sapp Snack-O-Matic Here is a complete list of inventions: Ady Bergstrom Animal Translator, Olivia DeYonge Lego Sorter, Tori Dittberner Flash Matter, Jocelyn Doll Eye Contacts, Joseph Godding Egglevator, Katara Haspel Apple Charger, Abigail Jones-Bartells Tissue Machine, Beckam Koep Injury Prevention Sleeves, Civic Limanen Flying Car, Jacobi Saari Hair Brusher, Brodyn Schmidgall Shovel Melter, Nolan Wendland UltiPuter, Tucker Balbach Pepsi Printer, Lebron Calva-Holeton POC, Alex Castro Fishermans Recycler, Gwen Christensen Earring Earbuds, Adoni Franco Maldonado Car Bringer 930, Aaliyah O'Dea Hamster Hideout, Addisen Ogle Haircut Machine, Kaitlyn Scott Remote Finder, Gabe Stueve Pizza Maker 5,000, Harper Umland Small Travel Kit Great job eveyone!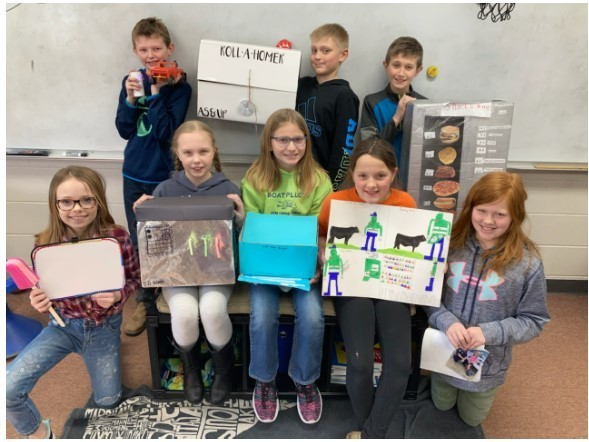 Senior Spotlight - Anika Miller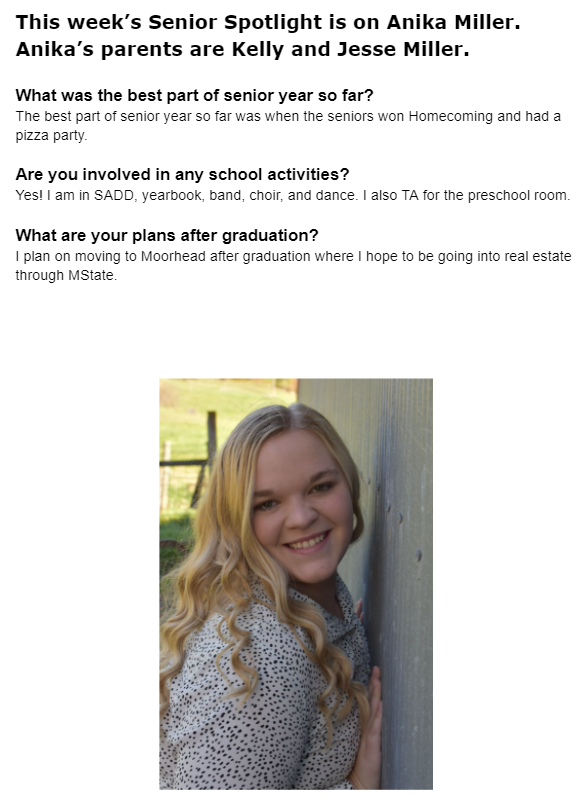 Congratulations to all of our state BPA competitors this past weekend! Emma Severson, James Moran, Kyle Tierney, Tiffany Weber, Lila Thorson, and Becca Frederick. We are proud of all of you!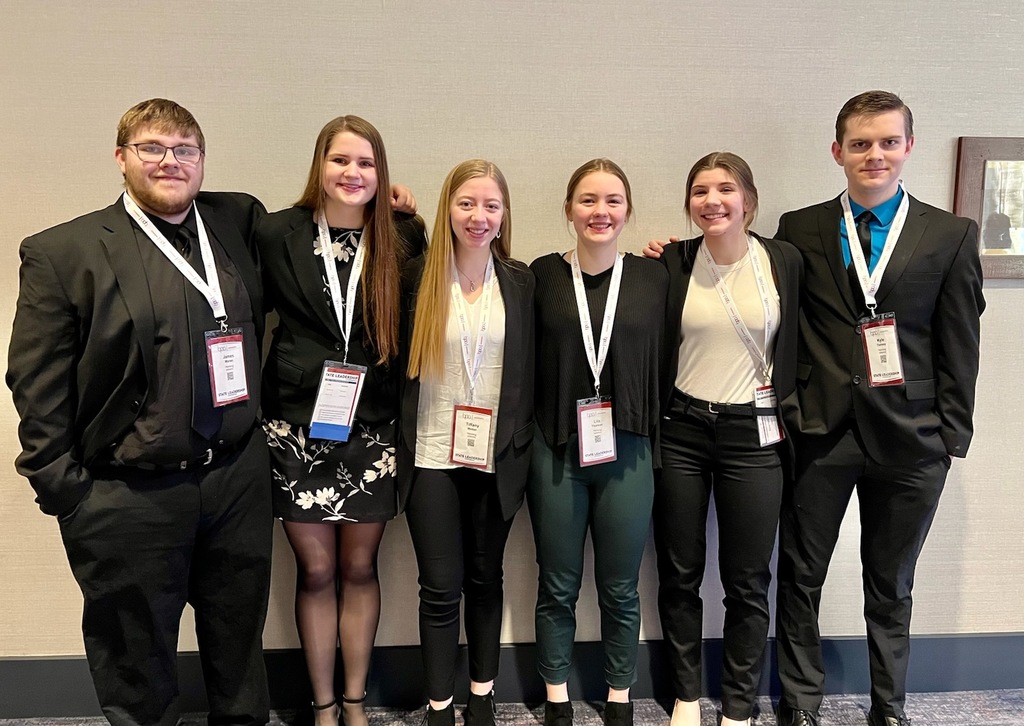 Congratulations to Emma Severson! She won first place at state BPA in Network Administration using Cisco. This qualifies Emma for the national competition in Dallas this spring. Congratulations, Emma!

Congrats to our varsity speech team on their 7th place finish out of 17 teams at Perham over the weekend. Here are the individual results: Emma Fosse - 4th place Poetry Finals Alyvia Bunkowski - 5th place Prose Finals Monica Hansen - 5th Place Drama Finals & 6th in Reading Finals Isabelle Godding - 7th in Ex. Reading Finals. Elin Smith - 1st in Nextin Original Oratory & 3rd in Nextin Drama Myiesha Antoni - 3rd in Nextin Poetry Macy Oseien - 5th in Nextin Drama Breanna Bunkowski - 6th in Nextin Humor Destinie Sweno Excellence in Creative Expression