Mr. Emter's students generated a lot of great ideas and came up with some awesome inventions as a part of a four week science unit. Pictured with their inventions include: (Front-L to R) Hailey Fiskum Light Clean, Brooklynn Nyhus Spice Dispenser, Lily Grieger Lost and Found, Shadley Bunkowski Cattle Show Simulator, Meghan Sparks Kid Safe Ride, (Back) Everett Horn Scan Fix, Aidan Olson Roll-A-Homer, and Jaeger Sapp Snack-O-Matic Here is a complete list of inventions: Ady Bergstrom Animal Translator, Olivia DeYonge Lego Sorter, Tori Dittberner Flash Matter, Jocelyn Doll Eye Contacts, Joseph Godding Egglevator, Katara Haspel Apple Charger, Abigail Jones-Bartells Tissue Machine, Beckam Koep Injury Prevention Sleeves, Civic Limanen Flying Car, Jacobi Saari Hair Brusher, Brodyn Schmidgall Shovel Melter, Nolan Wendland UltiPuter, Tucker Balbach Pepsi Printer, Lebron Calva-Holeton POC, Alex Castro Fishermans Recycler, Gwen Christensen Earring Earbuds, Adoni Franco Maldonado Car Bringer 930, Aaliyah O'Dea Hamster Hideout, Addisen Ogle Haircut Machine, Kaitlyn Scott Remote Finder, Gabe Stueve Pizza Maker 5,000, Harper Umland Small Travel Kit Great job eveyone!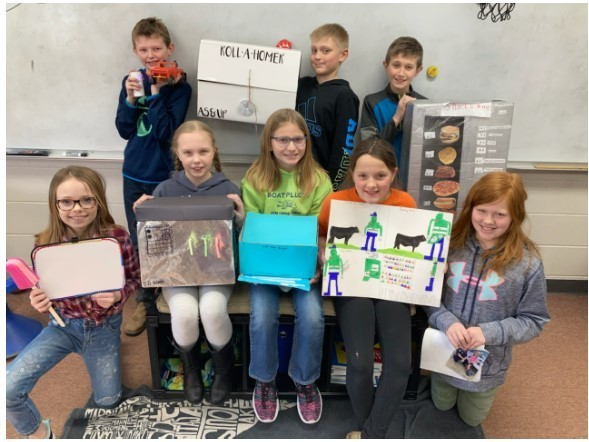 Senior Spotlight - Anika Miller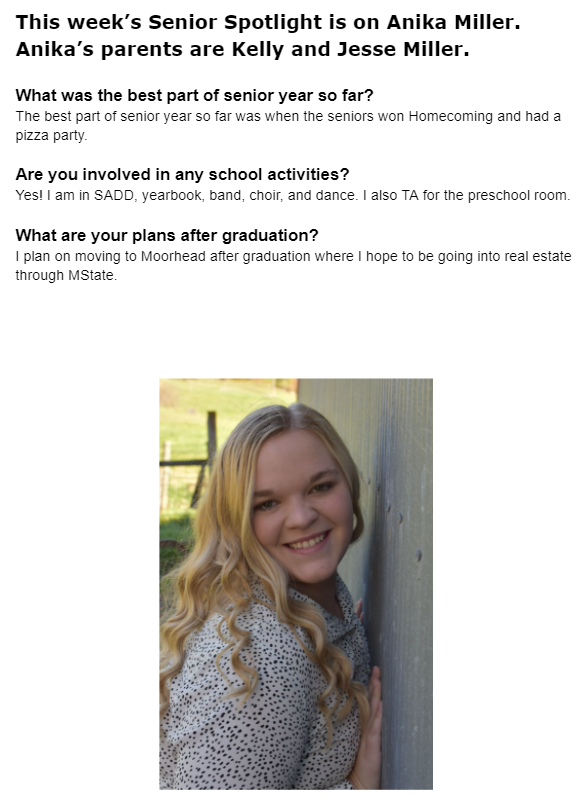 Congratulations to all of our state BPA competitors this past weekend! Emma Severson, James Moran, Kyle Tierney, Tiffany Weber, Lila Thorson, and Becca Frederick. We are proud of all of you!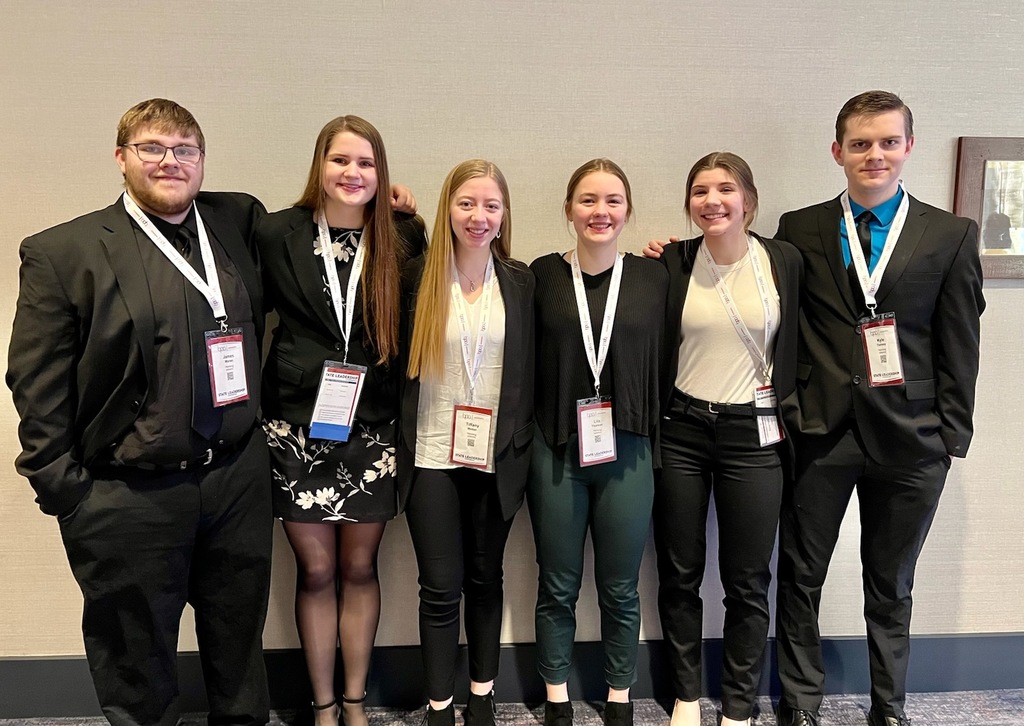 Congratulations to Emma Severson! She won first place at state BPA in Network Administration using Cisco. This qualifies Emma for the national competition in Dallas this spring. Congratulations, Emma!

Congrats to our varsity speech team on their 7th place finish out of 17 teams at Perham over the weekend. Here are the individual results: Emma Fosse - 4th place Poetry Finals Alyvia Bunkowski - 5th place Prose Finals Monica Hansen - 5th Place Drama Finals & 6th in Reading Finals Isabelle Godding - 7th in Ex. Reading Finals. Elin Smith - 1st in Nextin Original Oratory & 3rd in Nextin Drama Myiesha Antoni - 3rd in Nextin Poetry Macy Oseien - 5th in Nextin Drama Breanna Bunkowski - 6th in Nextin Humor Destinie Sweno Excellence in Creative Expression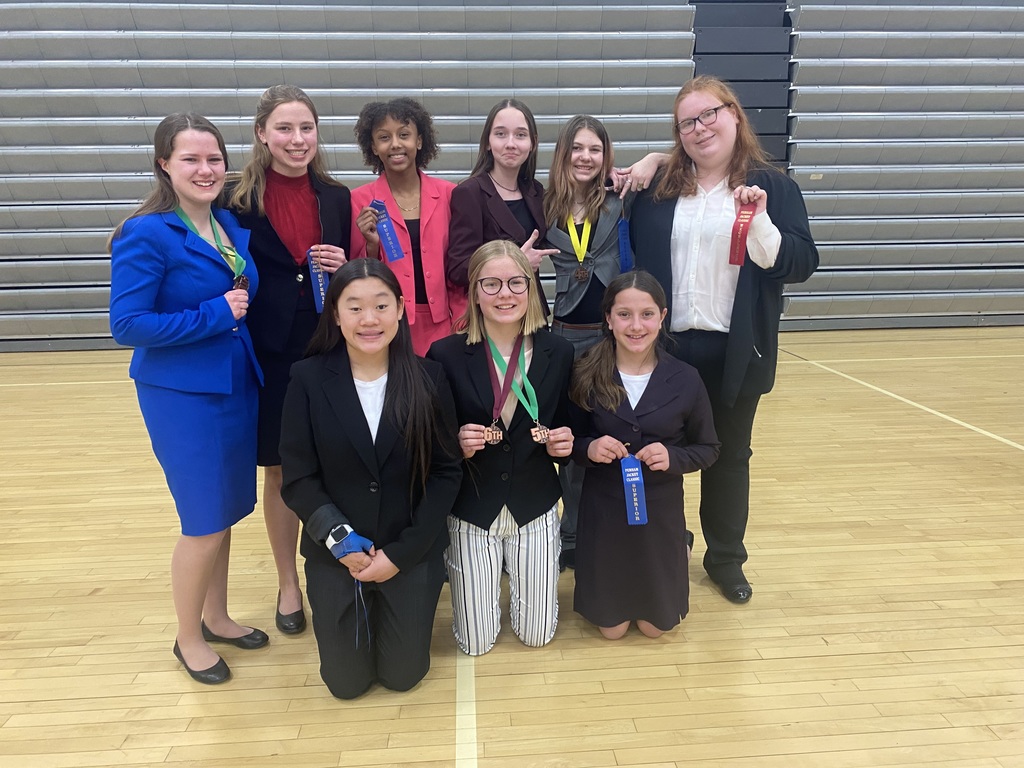 Our ECFE students are building upon their STEAM skills (Science, Technology, Engineering, Art, and Math) with their projects while having lots of fun at the same time.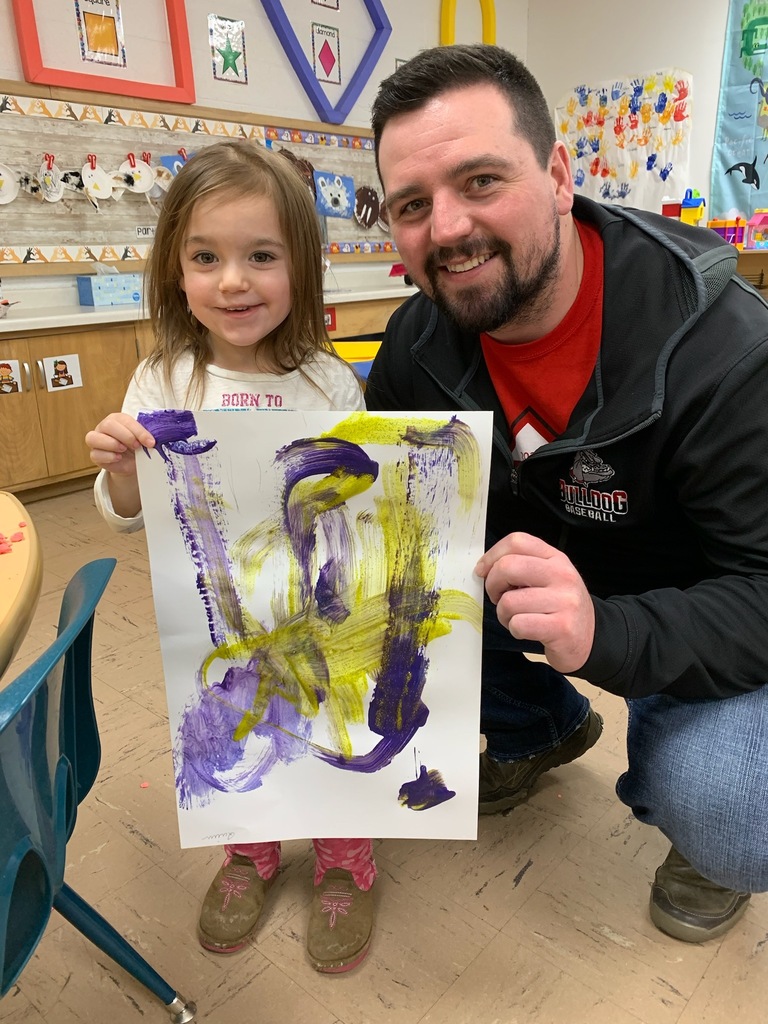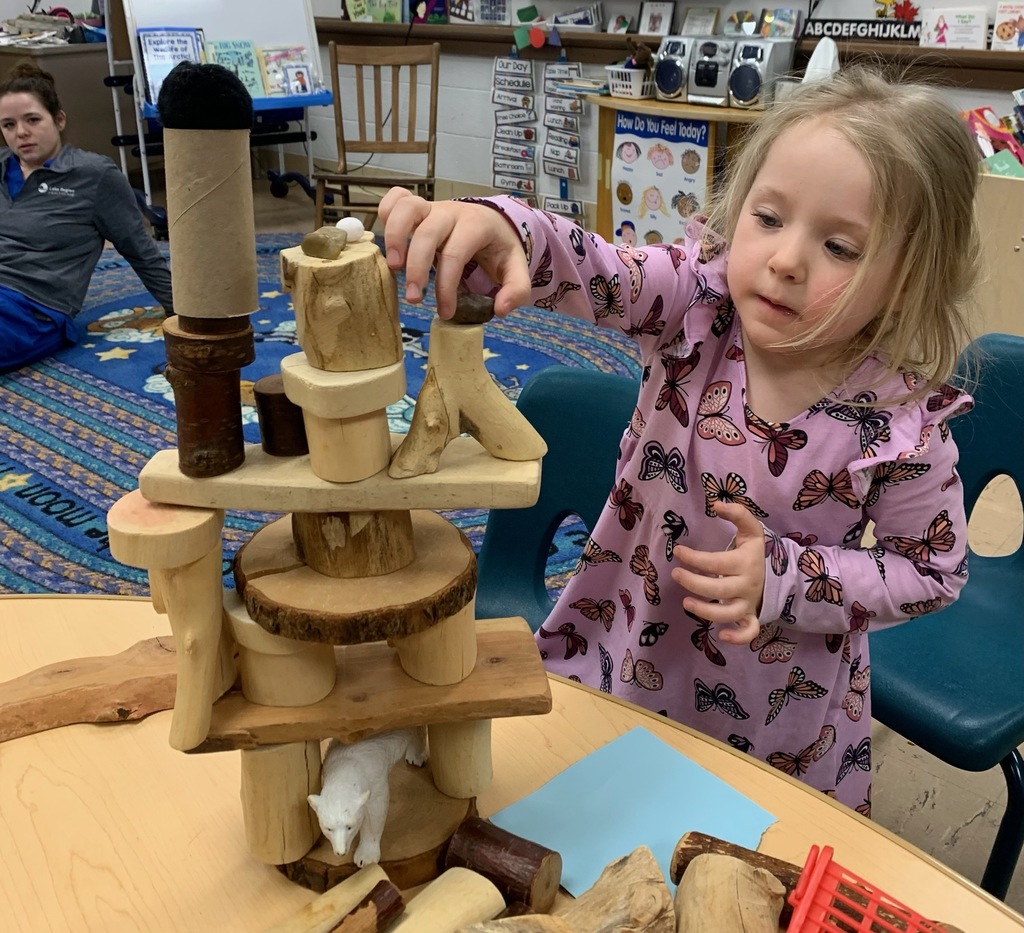 The 5th graders partnered up with our 1st graders to do some flashlight reading in celebration of National Read Across America Day. Our 5th graders were great reading role models for our 1st graders.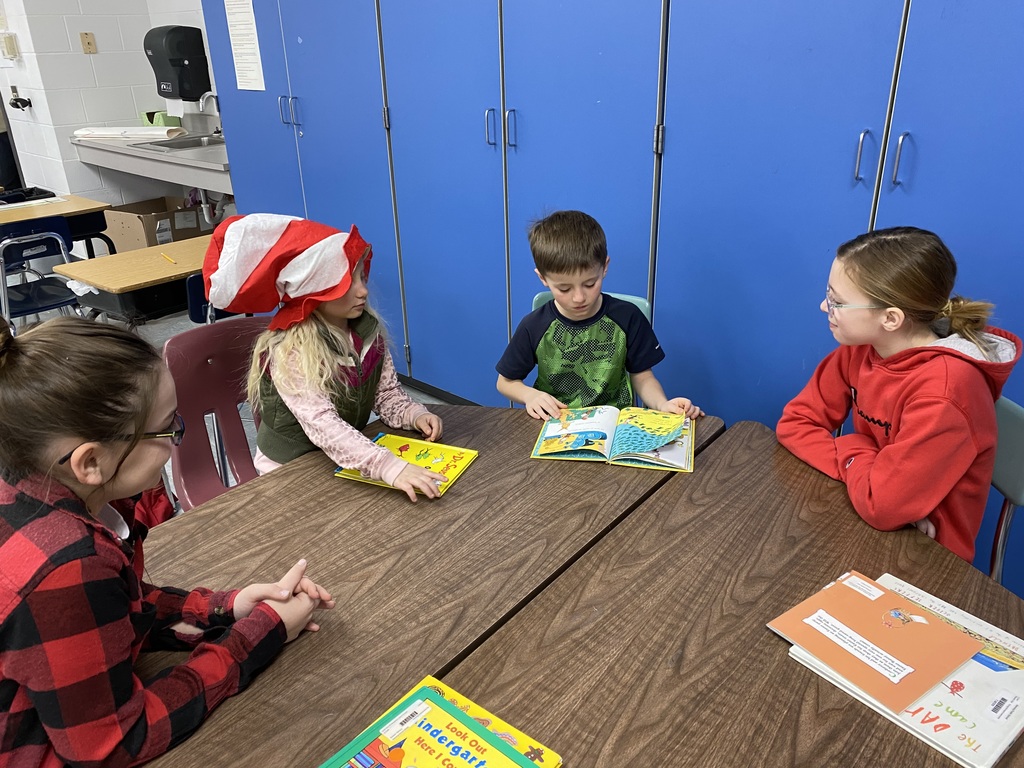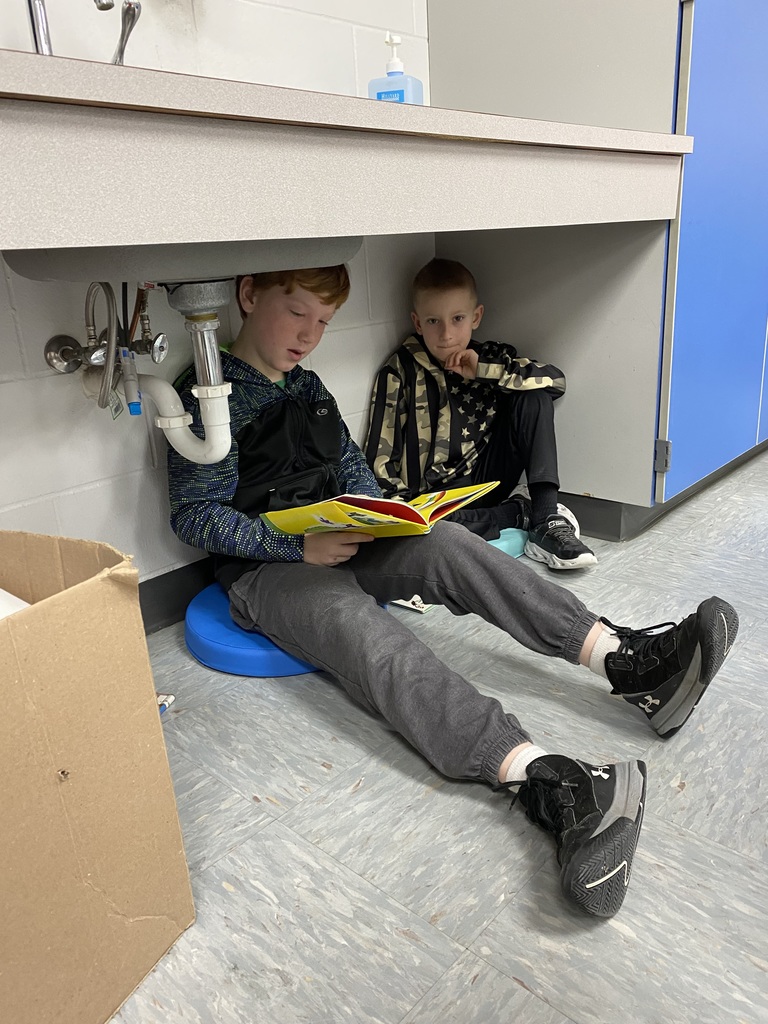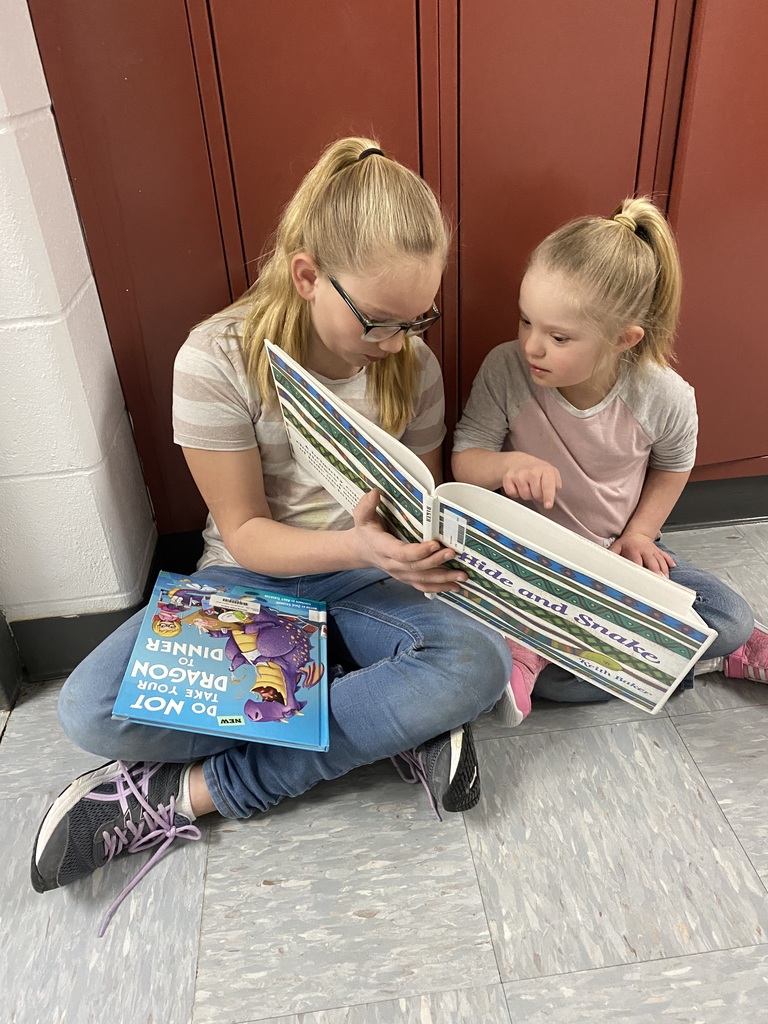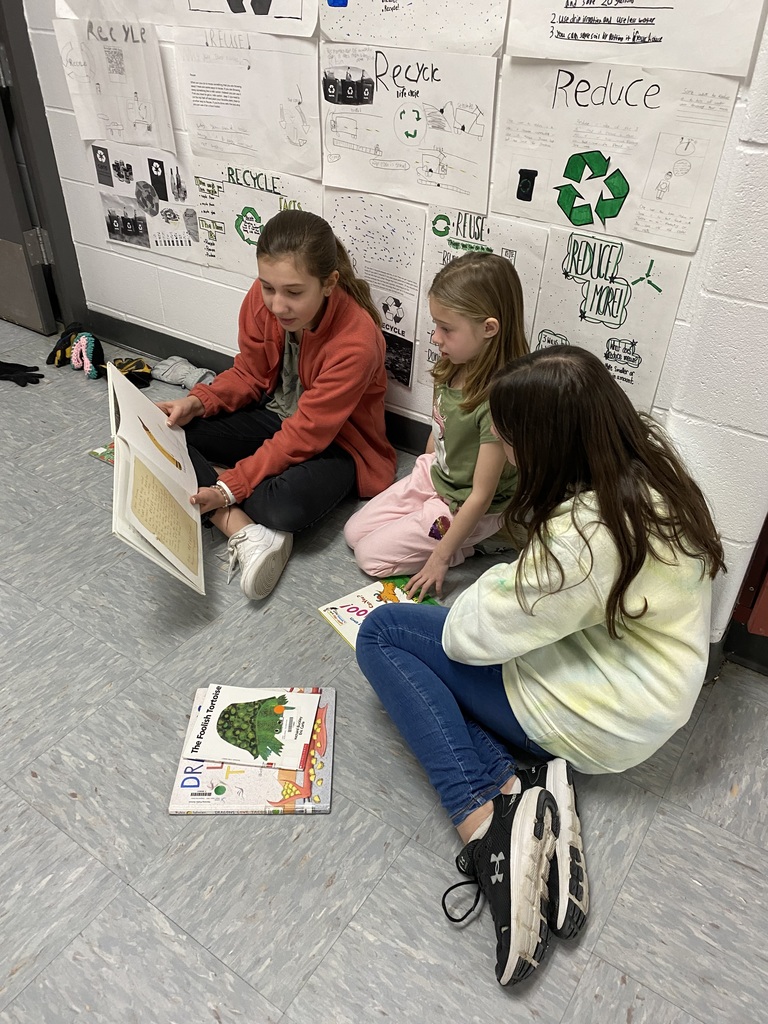 Senior Spotlight - Jack Naddy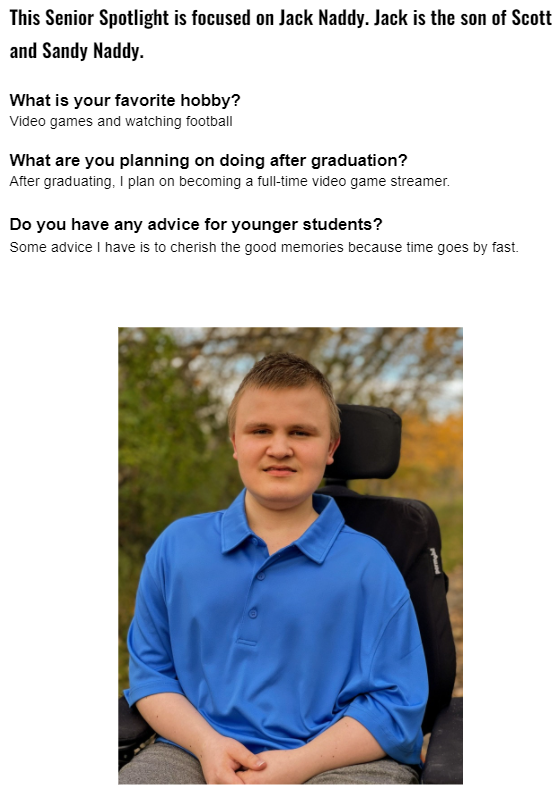 Congratulations to our 6th Grade Math Masters Team! They competed in Staples with 12 other teams from surrounding school districts. Henning came in 4th Place for Team Rounds, Addison Bode, 5th Place for Fact Drill, and Abbigale Godding in 8th Place in both Fact Drill and Individual Rounds.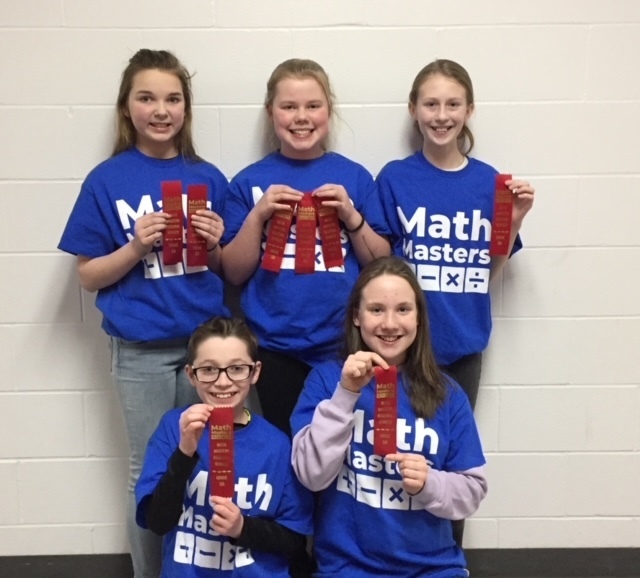 Students are enjoying a Green Eggs and Ham Breakfast while celebrating Reading in a Fun & Exciting way.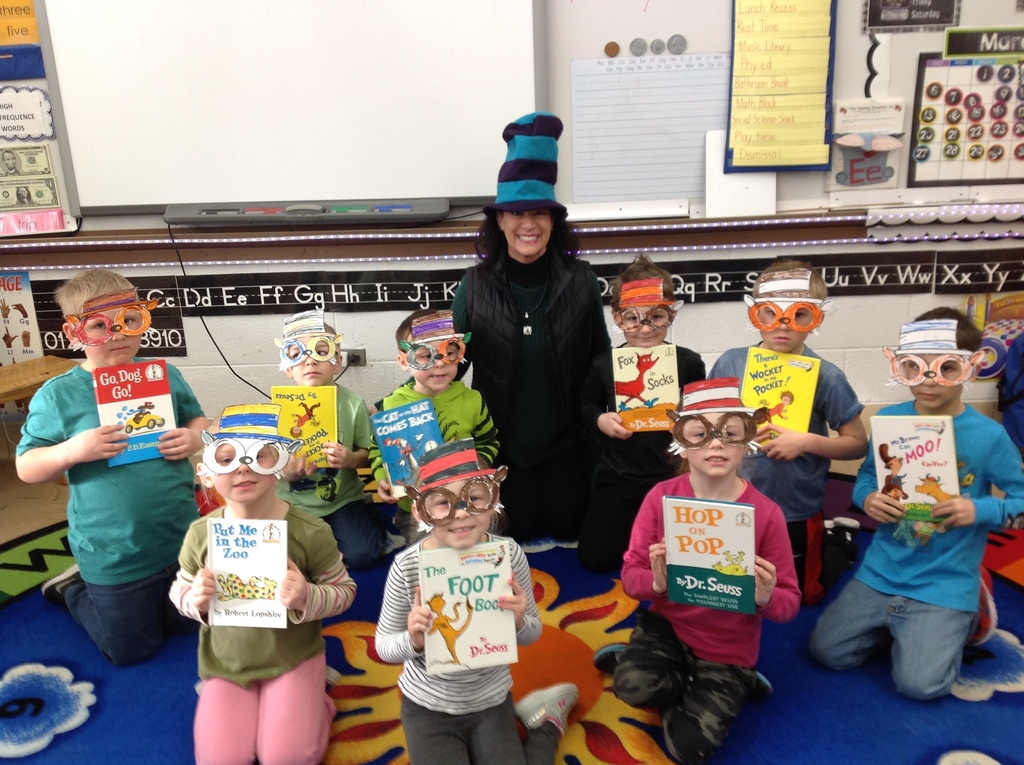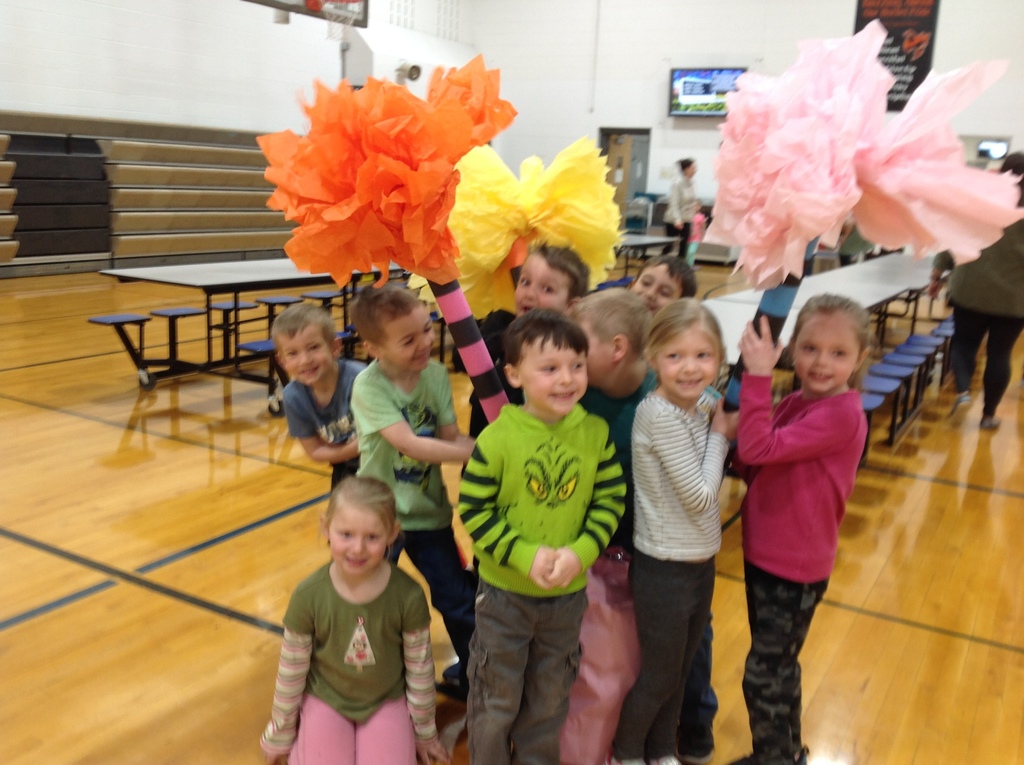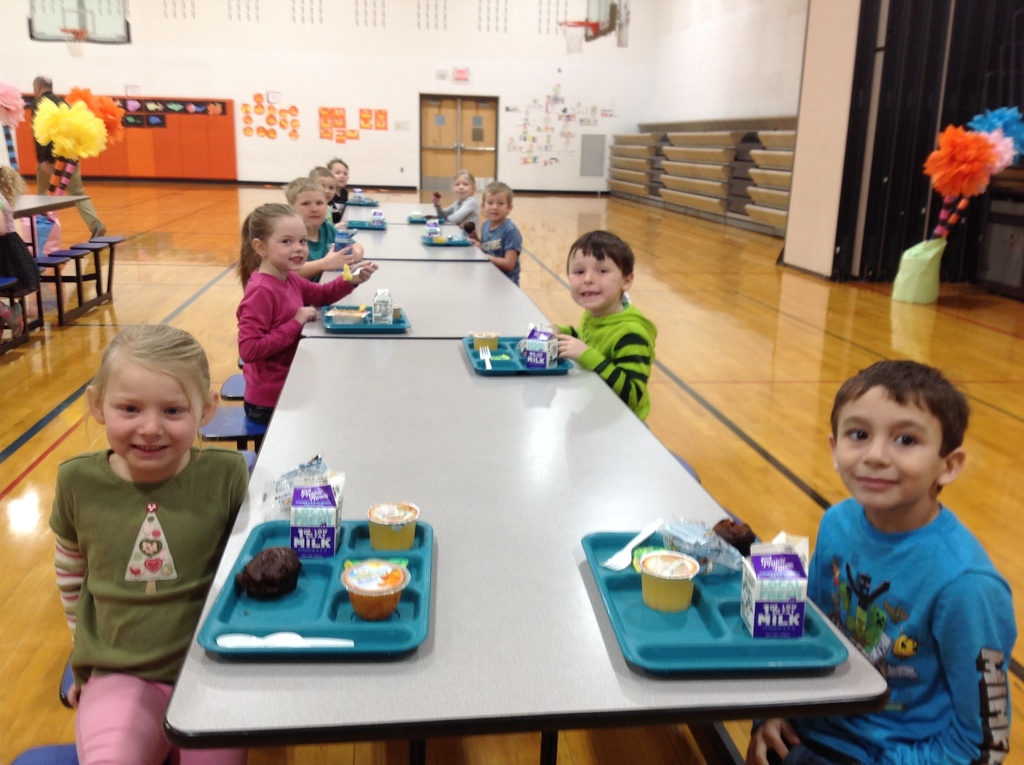 Congratulations to our Junior High Henning Speech team that placed 3rd yesterday at the Fergus Falls Junior High Meet! Monica Hansen - 1st in Drama Monica Hansen - 1st in Ex. Reading Breanna Bunkowski - 1st Humor Myiesha Antoni - 1st in Poetry Isabelle Godding - 2nd in Ex. Reading Macy Oseien - 2nd in Drama Elin Smith - 3rd in Drama Emma Fosse - 3rd in Poetry Elin Smith - Superior in Oratory Myiesha Antoni - Superior in Poetry Congratulations to all of these individuals for their successes!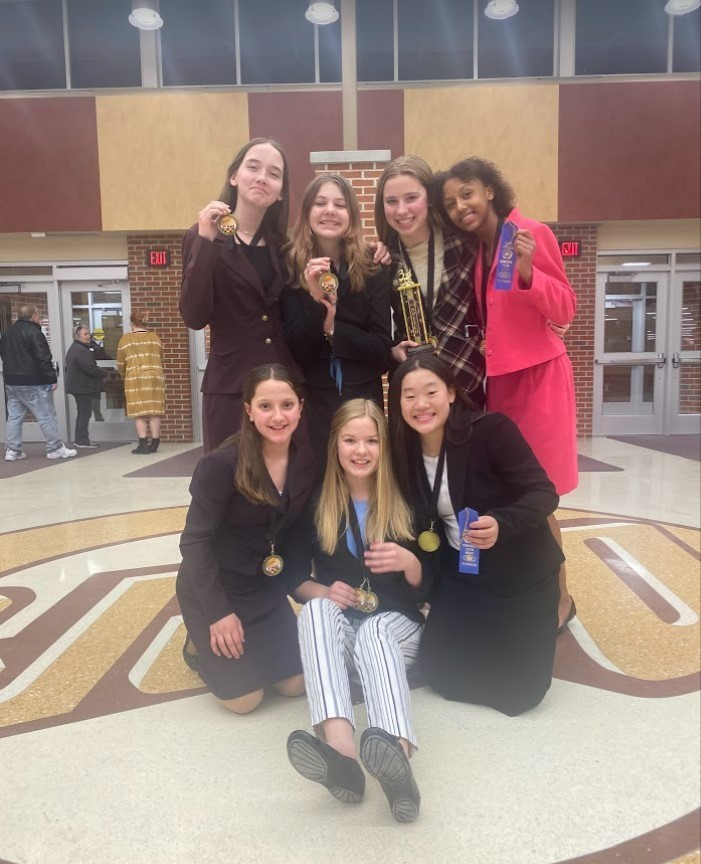 Our elementary cheerleaders did a fantastic job cheering on our girls and boys basketball teams last Friday night. Keep on cheering girls - we love all the support that you offer our teams. Go Hornets!!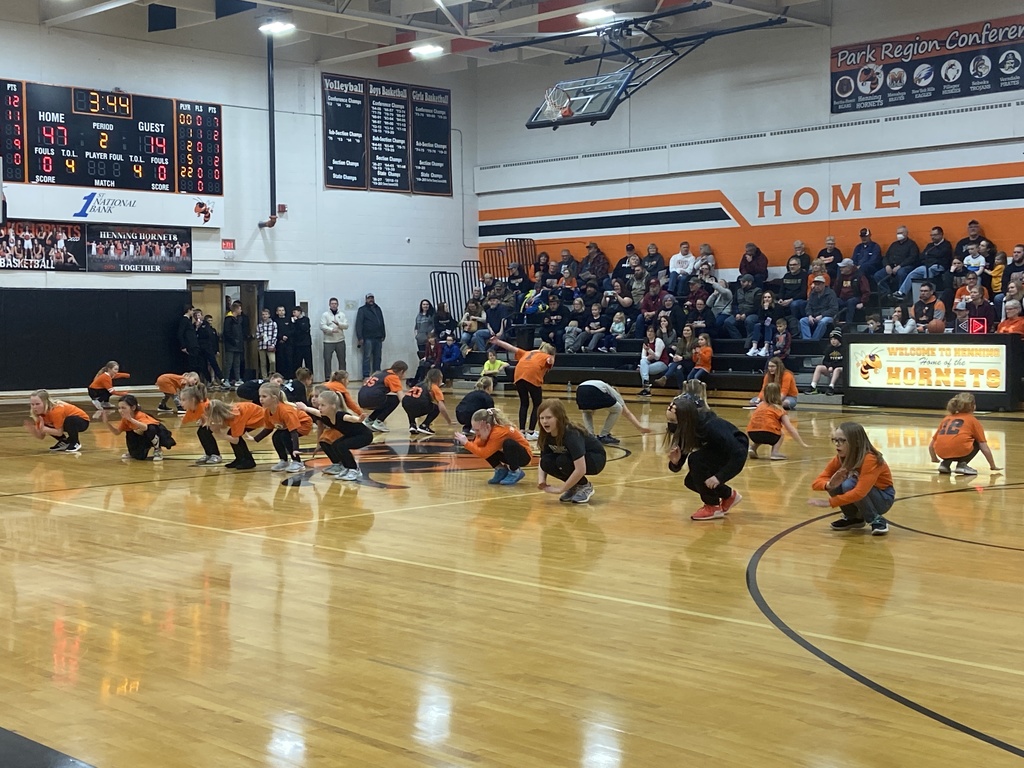 Just a reminder that we will be hosting two community listening sessions today, February 28th regarding our long-range facility planning process. As a district, it is important that we have ongoing communication with our stakeholders. The two listening sessions will be facilitated by ICS, which is the company that has been hired to lead our school district in collecting information in the facility planning process. Please join us for one of the two listening sessions. The first session is a Virtual Only Meeting (see login information below). Join Zoom Meeting - 12:00 p.m.
https://us04web.zoom.us/j/73673029135?pwd=rQk9HqyJ3016vrcH_fwLhrZ5jhrSRA.1
Meeting ID: 736 7302 9135 Passcode: q4b8n3 The second listening session is at 5:30 in the small gym. If you cannot attend the 2nd session in person there here is the virtual link. Join Zoom Meeting - 5:30 p.m.
https://us04web.zoom.us/j/78949643075?pwd=pn96NWc1RiDmKip64Rd-heseu5g33a.1
Meeting ID: 789 4964 3075 Passcode: Y5MUem We hope you can attend one of the two meetings and share your thoughts as we work to gather as much information as possible from our district residents to develop a plan that meets the needs of our students, staff, and communities. Thank you!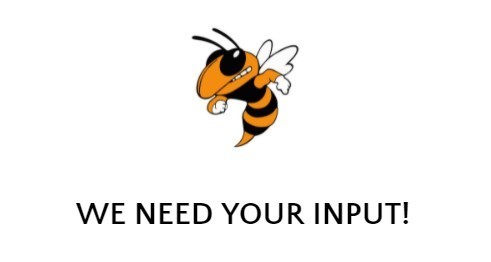 Senior Spotlight - James Moran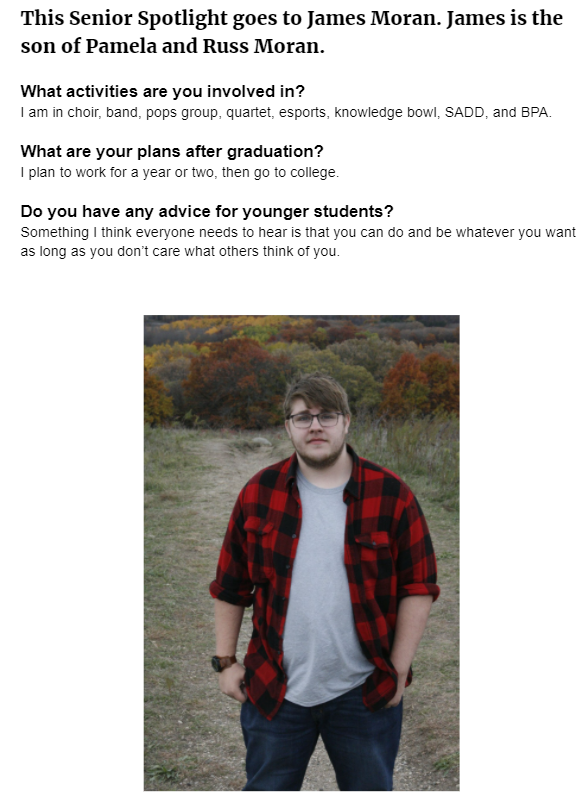 2022 WDSD celebration shirt. Available in youth sizes S-Lg and adult sizes S-4X. Shirts are $20. Please contact Charlene Witt at 320-760-2186 with any questions. Orders can be called in or texted to her. Payment and shirt orders are due by March 8th. Payment can be sent to: Charlene Witt 56633 Co Hwy 40 Parkers Prairie, MN 56361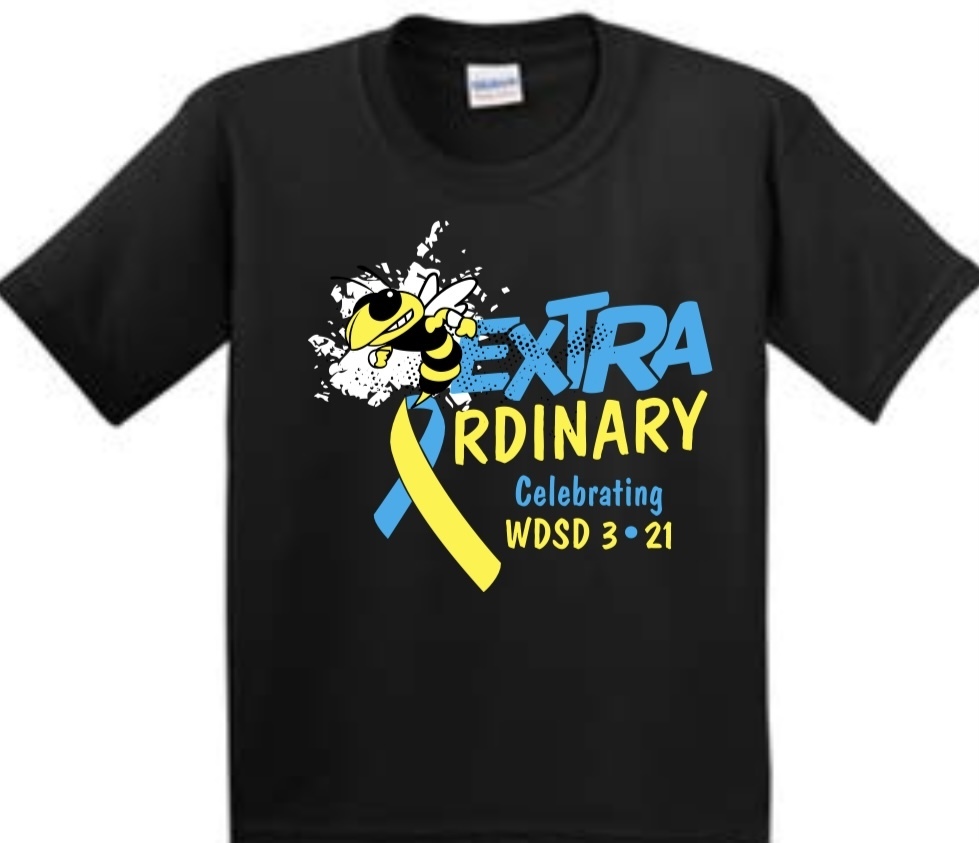 Effective Immediately -The federal regulation requiring all students and staff to wear a mask on school buses and school vehicles has COME TO AN END. The only mask requirement that remains is associated with an individual returning to school after being a close contact to a positive Covid case in the home or for someone that personally had a positive Covid case.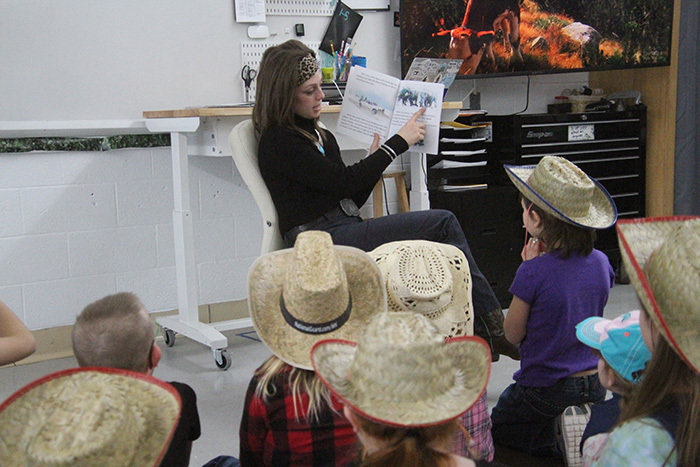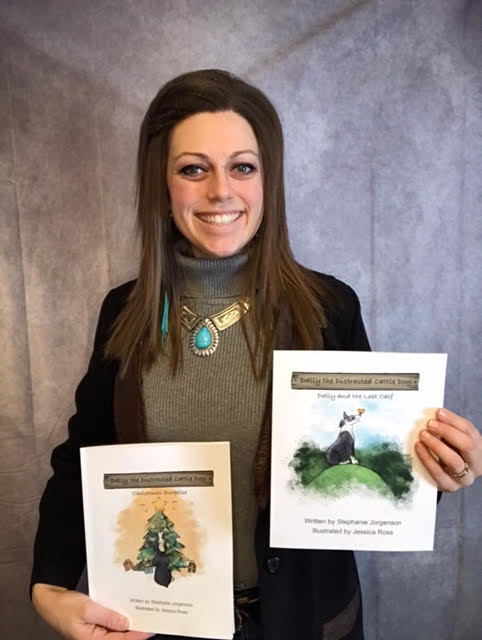 C🏀NGRATULATIONS to Dawson Bushman and Easton Misegades for their outstanding performance at the State Hoop Shoot Contest held this past weekend in Hutchinson, MN. Dawson finished in 2nd place in the age 12-13 group and Easton finished in 1st Place in the age 10-11 group. Easton will move on to the multi-state Regional Hoop Shoot in Iowa - G🏀🏀D LUCK EAST🏀N!!!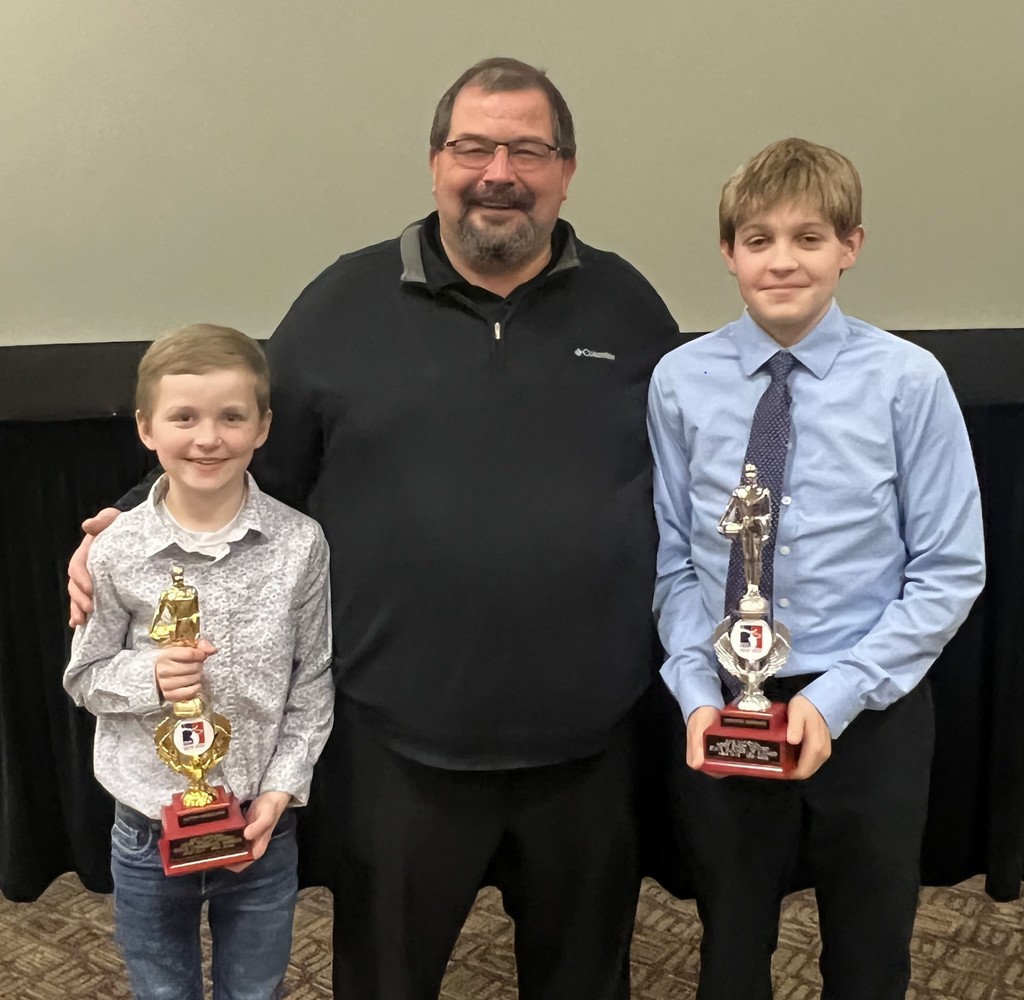 Mrs. Wohlwend's fourth grade reading classes wrote and illustrated their very own "How To" books and completed a Book Walk to provide feedback and learn something from their peers' books.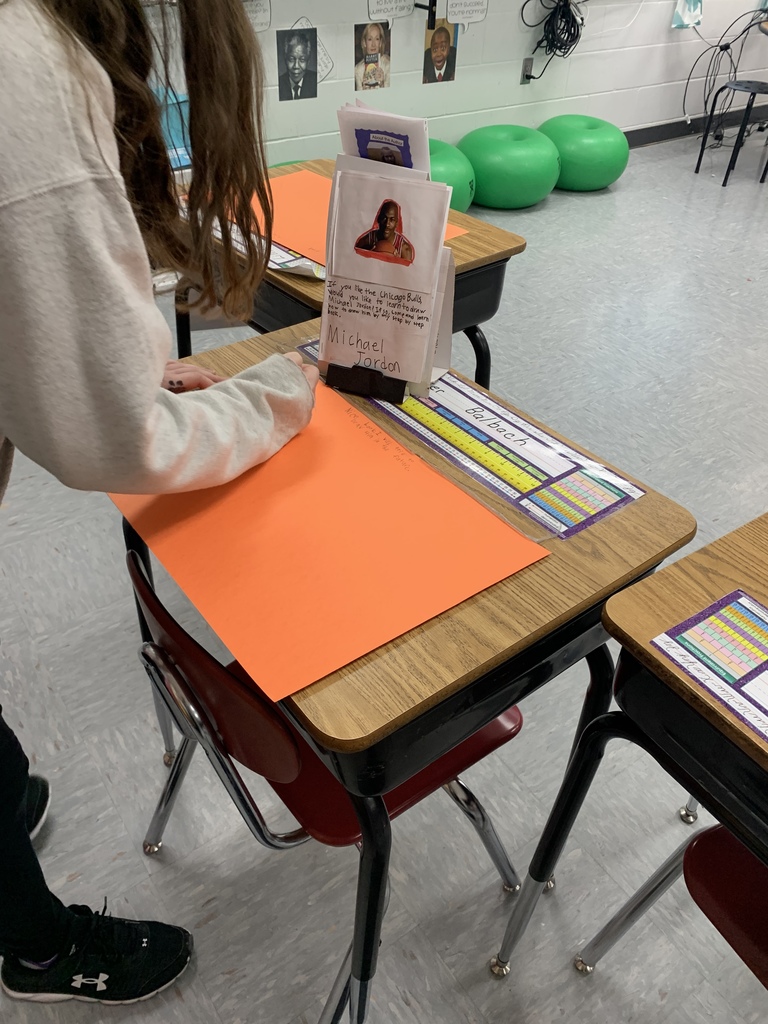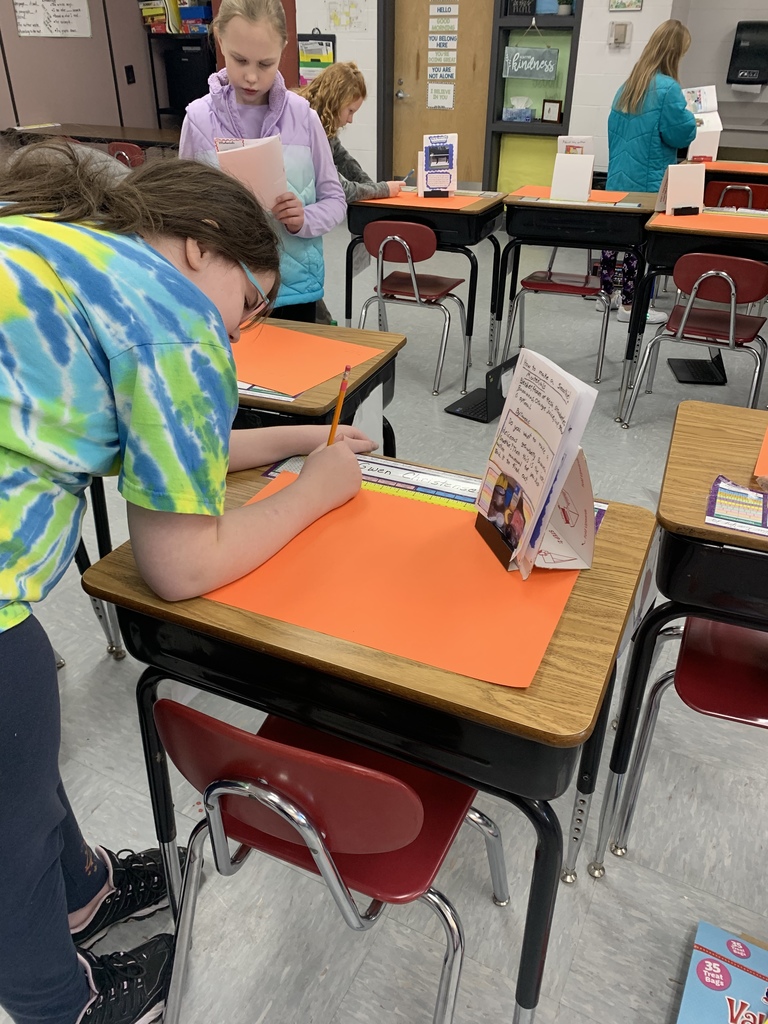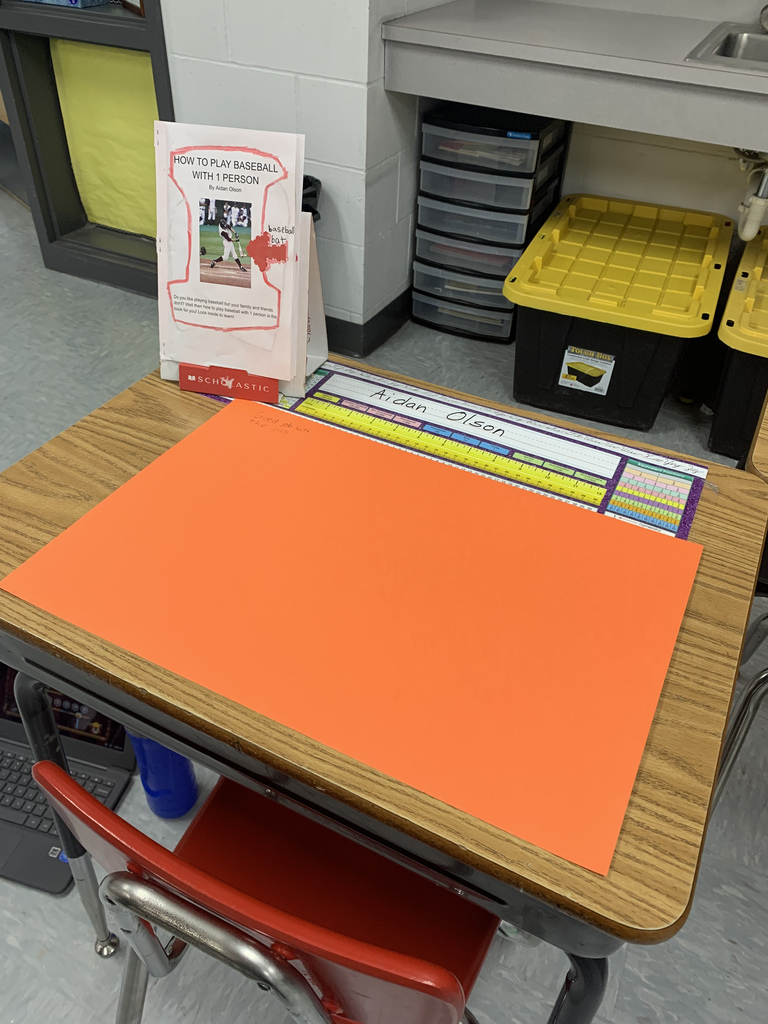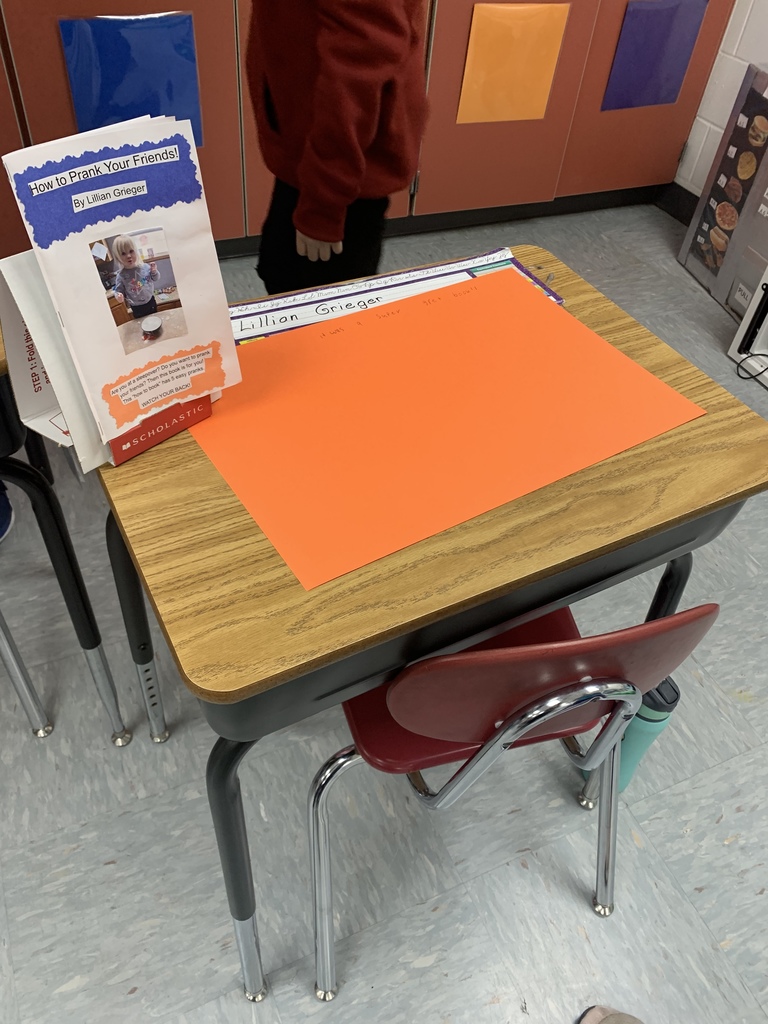 Our students in grades K-5 learned about Dental Hygiene Education today. The presentations were delivered by Children's Dental Services (Dental Hygienist - Melissa Casper).