EDIT MAIN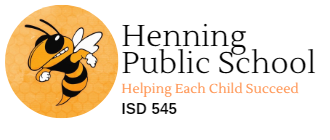 Welcome sixth graders!
My name is Mrs. Lueders and I will be your Reading and Language Arts teacher this year. I am very excited to work with you this school year as you grow in your knowledge of reading and language.
This is my fifth year of teaching. In previous years, I have taught various grades. I have enjoyed each year and am truly looking forward to OUR year! To start off, I would like to share with you a little bit about myself.
I was born and raised in Brainerd, MN. I am the third born of twelve children in my family. It was always adventurous and fun growing up in such a large family. After high school graduation, I attended Concordia University, St. Paul for my BA in Elementary Education. My first year of teaching I was in a small parochial school East of Zimmerman, MN teaching grades 3, 4, and 5. The following school year began my teaching experiences in Henning, MN. I have had the honor of teaching kindergarten, first grade, and third grade. Now this year I am excited to be teaching 6th grade Reading/Language Arts as well as elementary Intervention for reading. Every year has had many exciting times and I look forward to many more!
I hope you have had a wonderful summer and you are ready and geared up for another school year! I am sure your summer just flew by! Mine sure did! This summer was a bit more crazier than most for me, as I got married. Our wedding day turned out to be a beautiful day and my husband and I are really enjoying the married life. Other than that, this summer I have enjoyed the sun, the warmer weather, some day trips with family and friends, and planning for this school year.
This year will be full of thrilling books, new beginnings, building relationships, and a lot of learning. We will dive into many adventures through our books and imaginative minds. We will learn to SHARE our ideas, OWN our ideas, and EXPRESS our ideas with each other. We will practice responsibility, accountability, kindness, perseverance, and respect for others during our daily routines. Relationships are key in life and we will see how they play an important role in our books we read, the stories we write, and through the presentations we share with our peers. I am very excited to see how we all grow this year through these key components in which we will practice every day!